We Can Tell Whether You're An Optimist Or A Pessimist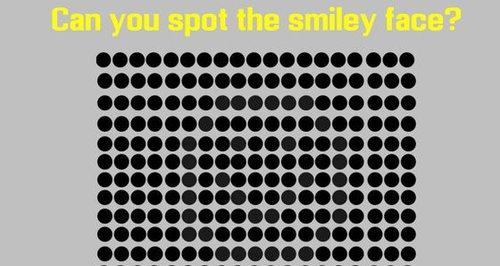 How good are your eyes really?
Test yourself and see if you can spot the facial expression hidden in the black dots...
It's seriously hard!
But this test claims to be able to tell you if you're a positive person or if you need to start smiling more!