THIS Is Why You Keep Finding Wasps In Your Bathroom And Here's What You Can Do About It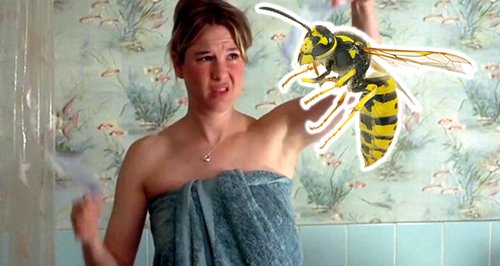 No one likes a wasp at the best of times but when you're faced with one when you get out the shower is the stuff of nightmares.
Coming out of the shower to find wasps in our bathroom is apparently a problem many of us are suffering from but we're not talking about it. In the past week there has been a rise in the number of people trawling Google to find out the why they keep finding the stinging pests in their bathrooms.
So what's with the bathroom that makes them so attractive to wasps. Well, it may be down to your fruity shower gel.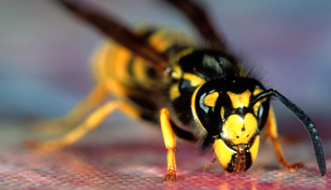 Picture | iStock
"Wasps will build nests in wall cavities, loft spaces and just about any other suitable void they find," says Wasp Removal UK. And they find their way into our homes through open windows, doors and through vents - like the ones you find in bathrooms.
And it's not just that; wasps are attracted to the sweetness in the fruity shower gels and soaps we're using to keep us feeling fresh.
Paul Hetherington, from insect charity Buglife, explains that there are actually fewer wasps around this year compared to last year because of the bad weather.
"It's just this year, we're noticing them a lot later in the year. It's usually in the middle of summer when there are a lot of sweet things like blackberries about.
"But wasps which can't get to blackberries tend to venture into houses where there are sweet things."
And as if your bathroom wasn't already enough to attract the stripped blighters, they also light bright lights - just like the ones found in bathrooms...
What can you do to stop them?
Whatever you do, don't swat them because you could risk getting stung, or worse: they call for waspish back up.
The best thing to do is to open the window, turn the lights off and close the door (with you on the outside of course!) and the wasps will leave of their own accord.
That is unless you have a live nest in the vents in which case you need to call pest control. Although wasps die in the Autumn months, still get the nest checked out because come Summer, the queen wasp will emerge, leading her army with her...