'This is why I can't be your friend once you have a baby'
25 June 2018, 11:50 | Updated: 25 June 2018, 14:54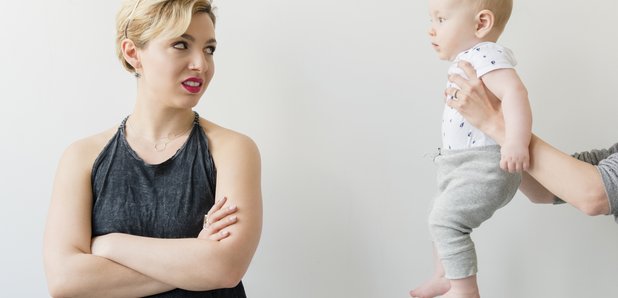 Nadia Bokody, a journalist from Sydney, believes that she 'cant be friends' with women who become mothers.
The 34-year-old cuts all ties to pals who fall pregnant - as being a mum stops them "dropping everything and going for cocktails".
She explained her controversial POV stems from the fact that many of her friendships have suffered and ultimately failed once a baby is added to the mix.
Nadia revealed to Femail: "It's not for lack of trying, but ultimately their priorities changed once there was a little human relying on them for every second of its life, and the ability to drop everything and meet up for cocktails was simply impossible."
She added that often the topic of conversation would revert back to motherhood, and that meeting up was always 'on their terms'.
The journalist recently discovered that one of her few remaining friends was due to have a baby, but has already acknowledged that their future friendship isn't going to survive.
Nadia revealed: "Knowing how long she'd been trying and how much effort she'd gone to to get her life to a place where she was fully equipped to welcome a baby into the world with no regrets, my heart welled up with happiness for her.
"But I also experienced a deep and profound feeling of loss, because in that moment I knew our friendship was over."
Nadia revealed that she's only had one falling-out over her intolerance to 'mum-friends'.
"She was in total denial about the fact having a kid would change her life and swore she'd still be the same person," Nadia explained.
"Since giving birth two years ago I've seen her maybe twice and it's been super awkward, we just don't have anything in common anymore.
"Most of my friends who have had children actually readily acknowledge the fact that our friendships have dramatically changed as a result of their new life paths.
"Their children are their top priority, and I totally get that. I'm just glad we've been able to be honest about it."
Did having a child affect your friendships? Vote in our poll below: