A new 'wine spa' lets you bathe in a vat of Merlot
26 April 2018, 14:12 | Updated: 26 April 2018, 15:39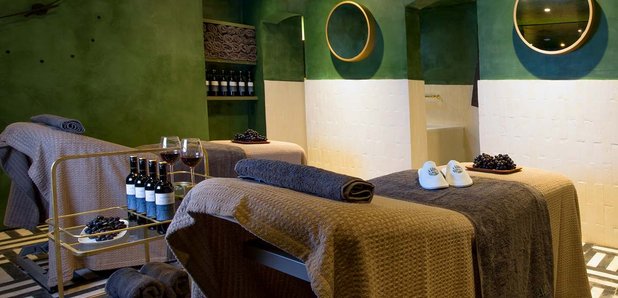 Fantasising about wallowing in a bath of red wine after a hard day will soon be a reality.
London spa Ella Di Rocco already prided itself on its Italian-inspired treatments, but its latest one really lets customers live la bella vita.
Tucked away in this luxurious retreat on the Fulham Road is a secret wine spa in the basement, where guest can sip merlot while bathing in a tub full of vino.
The genius idea embraces wine's many health benefits and the spa offers up a number of treatments including scrubs, wraps, masks and full-body massages — which all use grape seed oil, grape vine leaves, grape extracts, grape juices and actual bottles of Merlot.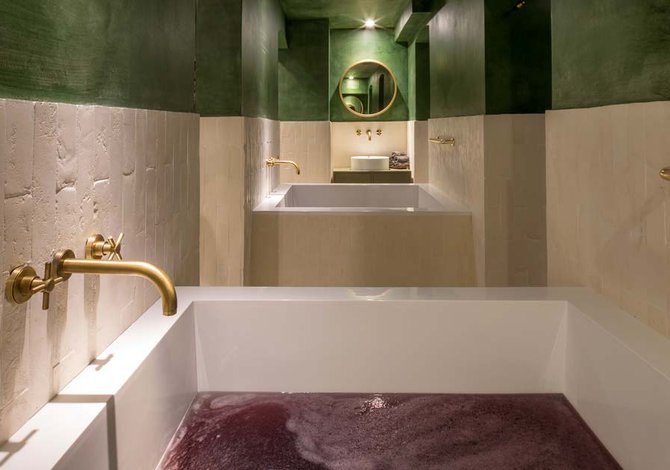 This is just the kind of bath stressed out folks need after a long week
Guests who book into the spa will be taken down to a dimly lit Tuscan inspired sanctuary which has deep stone baths and marble interiors.
For anyone planning to sit back and slurp up the good stuff with a straw, there's a sign on the wall reminding you to drink from a glass, not the bath.
It's no secret that red wine is full of antioxidants and the boozy therapy treatment is described by the spa as "the elixir of youth".
The treatments are said to work wonders on the skin with the spa promising their treatments will clear the toxins present in our skin caused by "smog and other environmental factors."
Ella di Rocco's wine spa treatments start at £90. Find out more here.