These Are The UK Athletes You Should Be Cheering For At The Winter Olympics
9 February 2018, 15:33 | Updated: 12 February 2018, 10:35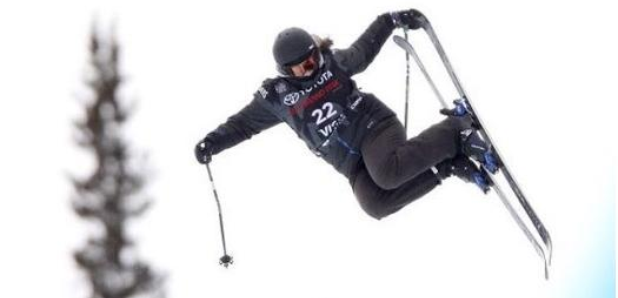 The opening ceremony for the 2018 Winter Olympics took place at the Pyeongchang Olympic Stadium in South Korea, with athletes from each country flying their flags. Find out who will be representing Team GB this year!
Great Britain has taken a record 59 athletes to PyeongChang, and the competition kicks off on the 9th Feb.
Here are some of the faces you'll be cheering on this year!
Lizzy Yarnold - Skeleton Racer
The 29 year old was selected by her team mates to be the flag bearer at the 2018 opening ceremony, and she'll be defending her Olympic title at Skeleton Racing this year.
Skeleton racing involves riding a skeleton bobsled (a bit like a very small sled) at high speed down a frozen track whilst lying face down.
Elsie Christie - Short Track Speed Skater
The 27 year old from Scotland competes in a sprint-style race on the ice against 5 or 6 other competitors. They have to skate a total of 3000 metres in as quick time as possible.
The Scottish lass has won three golds and a bronze at the World Championships last year, so is a hot favourite for nabbing some silverware in February.
Lamin Deen - Bobsleigh
With a previous career in the Army, London born Lamin represented the force in athletics, boxing and basketball before taking up Bobsleigh. The 37 year old is in charge of a four-man crew which hurtles headfirst down narrow twisted ice tracks in a sled. The runs are timed to calculate the overall score.
Molly Summerhayes - Freestyle Skiing
The 20 year old is a former world junior champion in freestyle skiing, and funds her Olympic dreams by working at McDonalds around her training schedule.
Her sister, Katie Summerhayes, who is two years her senior, is also competing but receives full funding for her efforts.
Freestyle skiing involves the participant performing aerial flips and spins, as well as cruising half pipes and rails on their skis.
Eve Muirhead - Curling
Eve comes from a family of Curling sportsman, with her brothers also competing in the Winter Olympics this year. She was the captain of the women's team who won bronze at the games four years ago.
Players slide stones across the ice towards a large target area, whilst their team mates sweep to ensure the best result at the other end.
The Winter Olympics begins on the 9th February, and ends on the 25th. Good luck Team GB!