These Spouses OUTRAGEOUS Demands Will Amaze And Astound You!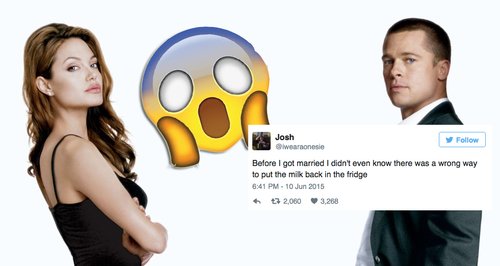 Prepare to hear requests that are so ridiculous... you'll question whether they can even be real.
Wives and hubbies who demand the Earth of their partner aren't a new phenomenon, but with Social Media playing an ever increasing role in all our lives, people are going public with their frustrations...and some of their bugbears are HILARIOUS!
With platforms such as Twitter, Facebook and Reddit more popular then ever before, there are now greater opportunities for unhappy spouses to air their views than ever before...and the results are shocking!
Tired husbands have been taking to Twitter to unload their life stresses and we've got some of the funniest ones!
From putting the milk back in the fridge the wrong way, to when and where you're allowed to fall asleep - some of these might make you think twice!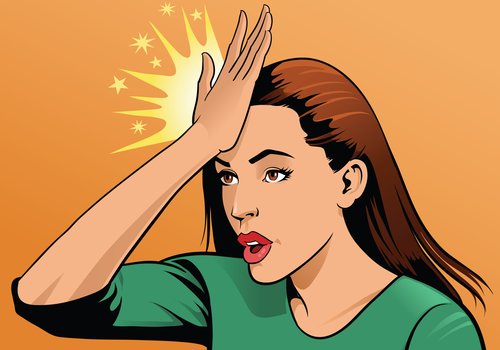 Disclaimer: These absurd requests will leave you shocked to your core!
1.
I don't understand how God can have Ten Commandments for the whole world, and my wife can have 152 just for our house.

— Kent Graham (@KentWGraham) September 21, 2014
2.
Before I got married I didn't even know there was a wrong way to put the milk back in the fridge

— Josh (@iwearaonesie) June 10, 2015
3.
@iwearaonesie @QwertyJones3
The day I moved in with my ex we had a screaming row about which way round the mugs on the mug tree should face

— Peter Bannister (@4MinuteSmiler) August 2, 2015
4.
When I awoke from the car accident in a full bodycast, my wife was right at my bedside to let me know that childbirth is still more painful.

— Kent Graham (@KentWGraham) May 24, 2015
5.
@iwearaonesie @OfficeofSteve I like the one that says 'before I got married I didn't realize I could fit all my clothes into one drawer.'

— Aaron Billard (@AaronBillard) June 15, 2015
6.
I love when I leave work early to surprise my wife at home and she greets me with those three very special words... Were you fired??

— Boyd's Backyard™ (@TheBoydP) March 26, 2015
7.
Wife: You pick dinner.

Me: Pizza.

Wife: No.

Me: Tacos.

Wife: No.

Me: Subs.

Wife: No.

Me: WHAT DO YOU WANT?!

Wife: It's up to you.

— Exploding Unicorn (@XplodingUnicorn) February 22, 2016