Woman Finds Love Within Days Of Joining A Dating Site And Now Shares Advice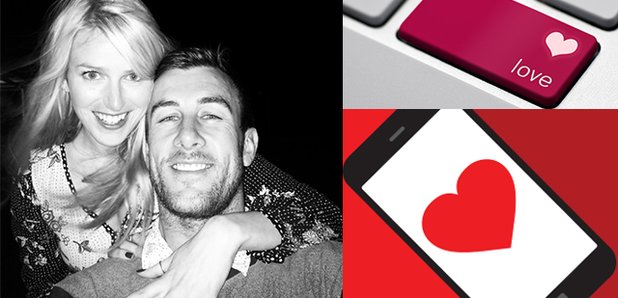 Katie Eadeh managed to find her husband only the SECOND TIME she logged into her dating app.
Katie like many other 30 somethings signed up to Tinder to search for a potential match and ended up striking lucky on only the SECOND time she opened the app.
At the time of course she was unaware that the man, Mike, she had matched with would become the love of her life and four years later she has tied the knot with her beau in Australia in December.
Katie, whose surname is now Cook, spoke to The Mirror in defence of online dating apps and offered her advice for others looking for love.
She said that apps are "just like meeting someone" in person at a club or a beach, she also highlighted the importance of good judgement when dating someone you meet online.
"There are less than savoury people whether you're online or not," she said. "You need to use your better judgement, just like if you met someone in a club."
"I would never suggest inviting someone back to your home before you know them. But that's just common sense and you can't blame Tinder for that."
She also shot down suggestions that online dating is all about looks arguing that in real life it's essentially the same.
"My response to that is, when you're at a bar, you don't see someone across the room and say to your friends, 'oh, he looks like he has a great personality'.
"No, you don't. You find them physically attractive."
She initially signed up to Tinder in 2013 but logged off after not liking some of the messages she received from men on the app.
However she decided to give it another go and that's when she matched with Mike after she was attracted to his 'kind eyes and infectious smile'.
So what would her advice be for others looking for love online?
"My advice to someone on a dating site or Tinder would be to find someone that you can be friends with," she said.
"Someone who makes you laugh and who puts in the effort. There's no point being with someone if you can't even be friends first.
"That's the basis of a lasting relationship. That, and honesty and communication."
Would you try online dating?