Woman earning 70k salary gets ridiculed for her attempt at "budgeting"
18 July 2018, 11:51 | Updated: 18 July 2018, 14:33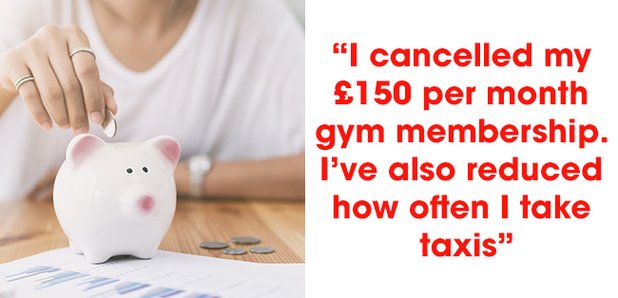 A 29-year-old described the struggles of living on £4,000 a month much to the eye rolls of readers.
In a series of articles called 'How I Live On...', i News interviews different people each week about their financial situations, how they save and how they spend their hard earned cash.
Previous articles have included a Londoner who supports his two kids on a £30k salary and a pensioner who lives on less than £9,000 a year who have shared the secrets of their sometimes cash strapped lifestyles.
But this week's feature has caught a lot of attention for all the wrong reasons.
Titled 'How I live on a £69,500 salary while saving to buy a two-bedroom flat' has got many riled up as it doesn't sound like a very heartbreaking plight at all.
Surviving on a £69,500 salary and has to cancel the £150 gym membership to save for a house deposit. My heart bleeds #TuesdayThoughts #ifonly #FirstWorldProblems #breadline pic.twitter.com/pDKAP2yKa9

— Lisa Valentine (@ThatBritBlog) July 17, 2018
But what made people even more annoyed were the 'sacrifices' the 29-year-old claimed she had to make do to save for a place of her own including cancelling an eye-watering £150 a month gym membership and reducing the number of taxis she takes.
Many have taken to Twitter to ridicule her 'radical' budget changes | Picture: Getty
The subject of the piece is 29-year-old Katie Smith (not her real name) who is a Project Manager from London.
She revealed that she decided she needed to 'radically' change her spending habits in order to save for a 2-bedroom property in London before breaking down for the reader what her monthly budget is...
Rent and bills: £830
Pension contributions: £264.25
Travel: £110 (averaged from annual travel card)
Mobile phone contract: £10
Sports club: £40
Food shopping: £350
Holidays: £375
Savings target: £1,500
Total: £3,479.25
Amount left to spend on other treats: £523.75 / £121 per week
Current house deposit savings: £55,000 (held in cash savings accounts)

Rent and bills, travel, mobile phone, food shopping - these all seem like pretty adequate outgoings for a young professional living in London, but many have noticed that she factors in a budget for HOLIDAYS each month.
If only! How much annual leave does she have?!
But the above budget outlined above is the one left over after she had to make some big changes to her spending which she laments throughout the article.
Don't let anyone tell you that £70k/year isn't enough to afford a house. This brave woman has shown that anything is possible when you put your mind to it https://t.co/nEomDU1AYf

— Tom Allingham (@TomAllingham) July 17, 2018
She reduced her £150 a month gym membership to a £10 weekly touch rugby class and cut down the amount of taxis she takes a month unless she absolutely has to take one.
Another hardship she talks about is reducing her food shop buy shopping veggie and swapping her usual lunches for homemade ones filled with "chickpeas and lentils and then occasionally eat meat on weekends".

Nothing says treat yourself more like eating meat on weekends after a hard week of lentils.
She also explains how she was inspired by a Netflix documentary called 'Minimalism' to change her lifestyle which led to her making the life changing decision to not buy a red jacket she picked up in a shop once:
I thought: "I don't need a red jacket, I've got a navy one and it's fine."
Woman with ridiculously good salary finds not wasting money on luxuries such as £150 gym membership and not buying an extra jacket means she can afford £380,000 househttps://t.co/ZGQweMOrTt

— Ash Corbett-Collins (@corbettcollins) July 17, 2018
Inspirational. There's nothing quite like making hard sacrifices!