Women need a 28 hour day to get everything done
24 October 2018, 16:28 | Updated: 24 October 2018, 16:48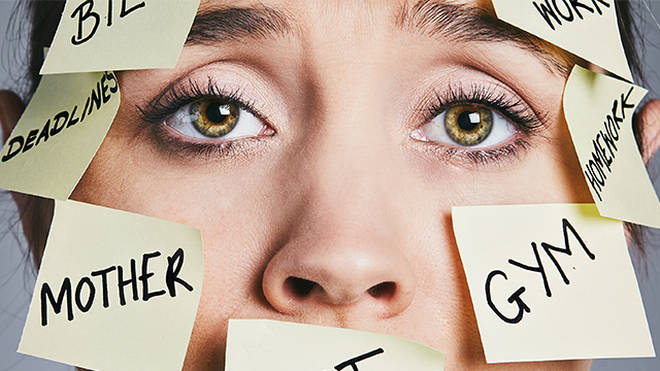 A new report has revealed many women wish there were more hours in the day, and are sacrificing sleep to catch up on their to-do lists.
Six in ten women wish that there were 28 hours in a day in order to maintain all aspects of their lives, according to a new study by Olay.
More than half of 2,000 women asked admitted that they sacrificed precious sleep in order to complete their daily to-do lists, which involve exercising, working extra hours, and socialising with friends and family.
As a result, women are only achieving just over six hours sleep a night, instead of the recommended eight.
Ladies between the ages of 25-35 were those most likely to forego a restful night, and instead choose to prioritise their social life, hobbies and other commitments.
READ MORE: Mum slammed for wanting to give her daughter initials that spell LIAR
However, one in four women blame their lack of sleep on their career ambitions, with two thirds getting into work before 9am and failing to leave before 5pm.
And, more than one in ten revealed that they often stay at work beyond 7pm, resulting in less time to exercise, socialise, or do the weekly chores.
The study also revealed that, if women had a 28 hour day, they would like to spend more time cooking new recipes, learning a new skill or more time in the gym.
Instead, a fifth of women was before 6am to factor in extra activities, and often don't conk out until gone midnight.
It's no wonder we're all permanently exhausted!