These Women Are Showing The World What REAL Post-Baby Bodies Look Like
7 November 2017, 11:31 | Updated: 7 November 2017, 14:52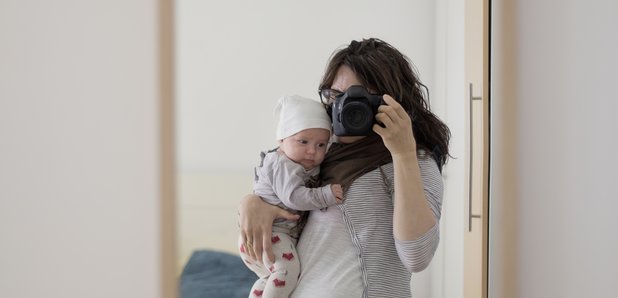 In the Instagram era it's easy to forget what real bodies look like after childbirth.
In a world that can feel like it's ruled by celebrities, it's easy to forget what 'real' women look like.
Most women can't afford a personal trainer every day or a chef to cook them the latest fad diet and particularly when it comes to post-baby bodies it feels like there's a pressure on us girls to 'snap back'.
Diet and exercise aside, post-birth most mums will put their sole focus on bonding with their baby and enjoying motherhood rather than concentrating on what they look like or obsessing over getting their bikini body back straight away.
Your body has just delivered one of the greatest miracles of nature, of course it's bound to change in a drastic way and we should begin to embrace it and not obsess over rewinding our bodies to nine month's previous.
Whitney Dwyer struggled with her body after her children were born and has launched a website called mypostbabybody.org to help women come to terms with their bodies after childbirth and claim back their confidence.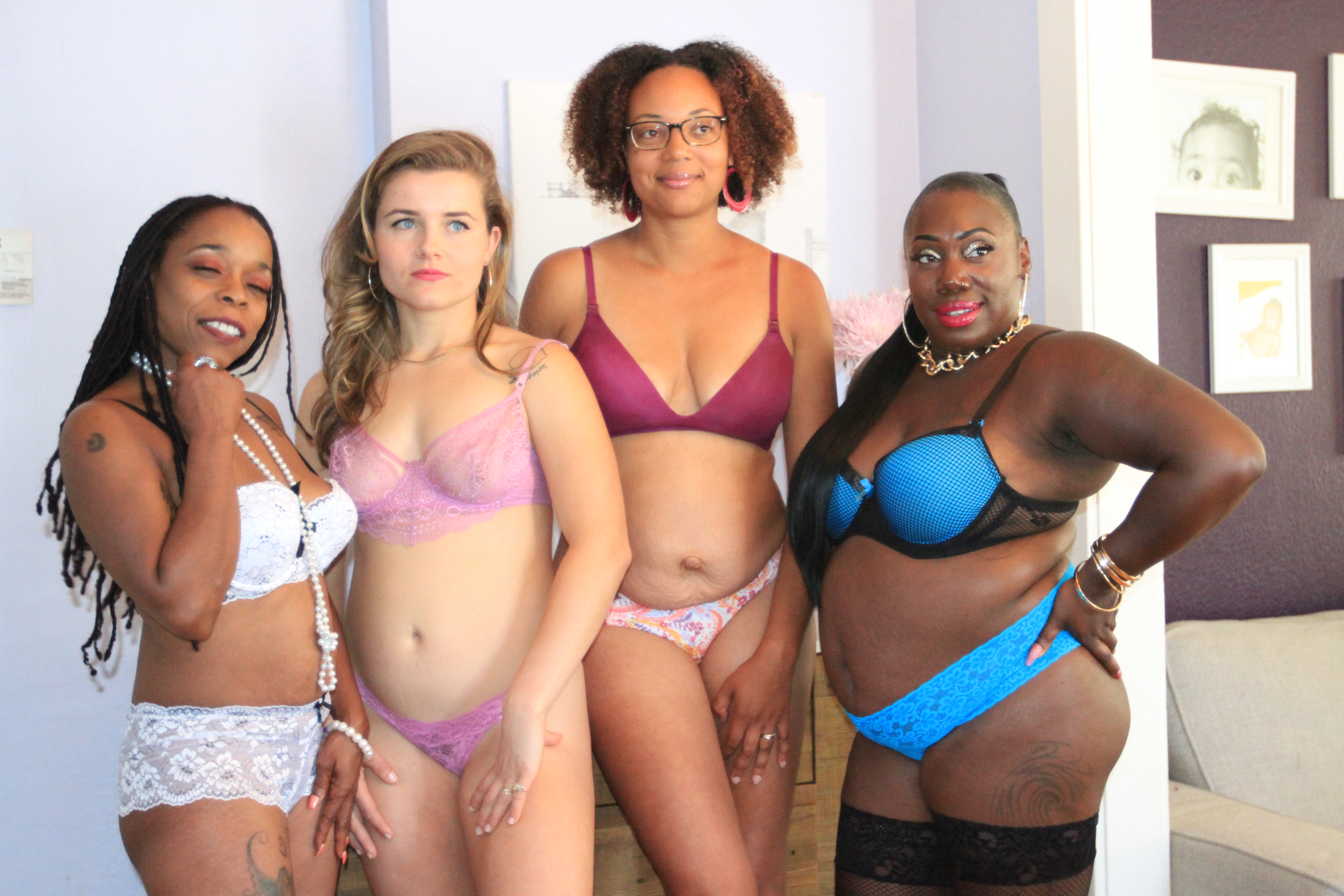 Picture: Eva Moss /Barcroft Images
The 33-year-old found a lack of images online depicting 'real mums' and decided to share some candid photos of herself and other mums in their underwear to embrace their changing bodies.
She said in a passionate blog post on her website: "I'm done tormenting myself about how every single celebrity mom with the exception of a few look nothing like me. I'm done waiting for my stomach to slim down like it did after my first child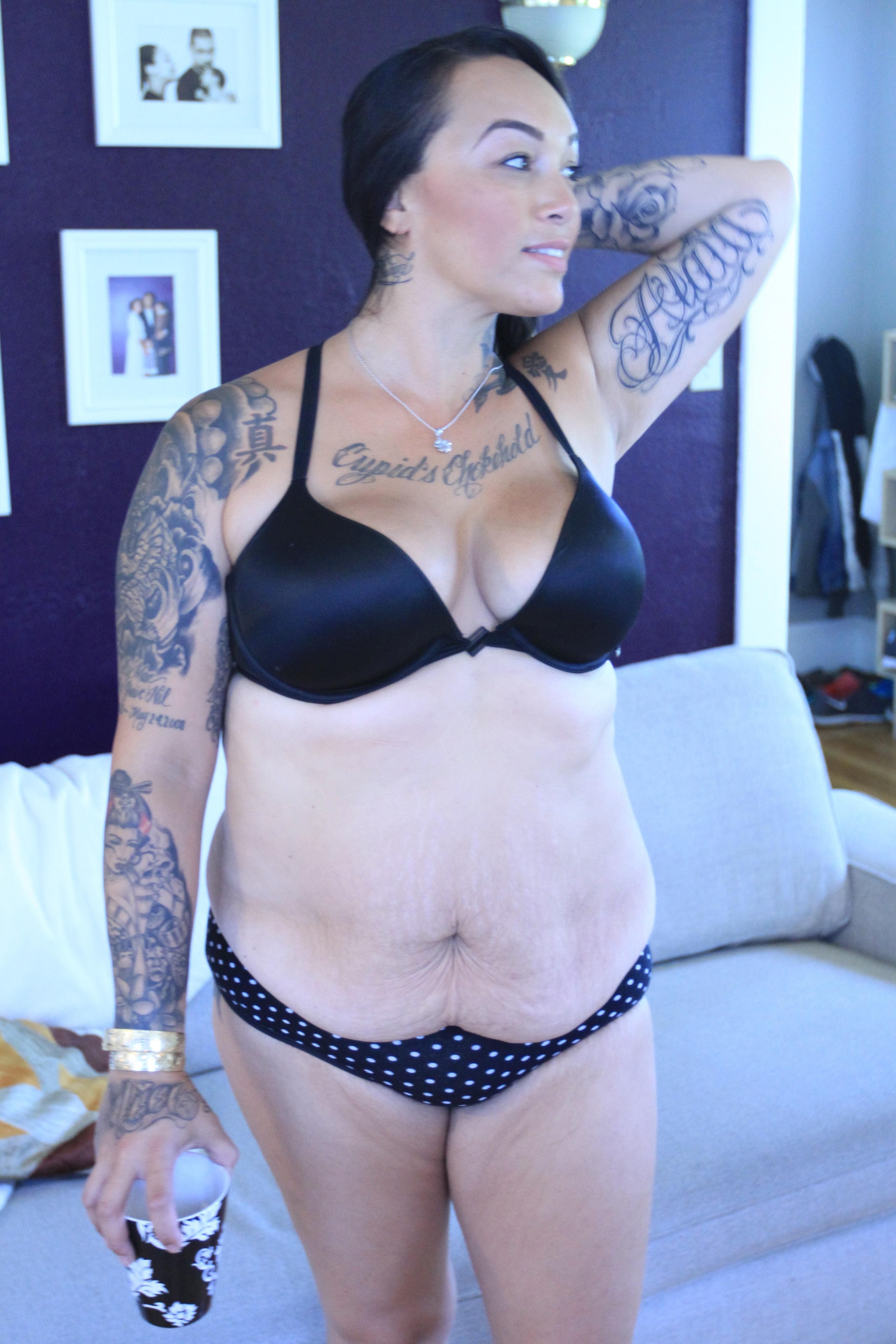 One of the mums posing to show her body confidence on mypostbabybody.org | Picture: Eva Moss /Barcroft Images
Of course it wouldn't be fair to tar all celebrity mums with the same brush as there are those who are helping spread the message of embracing your body post pregnancy.
Author and TV presenter Giovanna Fletcher famously hit back at people who had been insensitive towards her appearance after she had her second child.
She posted a brave photo on Instagram showing off her post-baby bump and revealing some of the awful comments she had endured.
People can be tactless and insensitive when it comes to women's bodies, but with people like Whitney and Giovanna speaking out more and more it contributes positively towards the stigma finally going away.
Our bodies are miracle workers, let's embrace them!