Women with THIS bra size are 'happiest'
25 May 2018, 12:58 | Updated: 15 May 2019, 09:25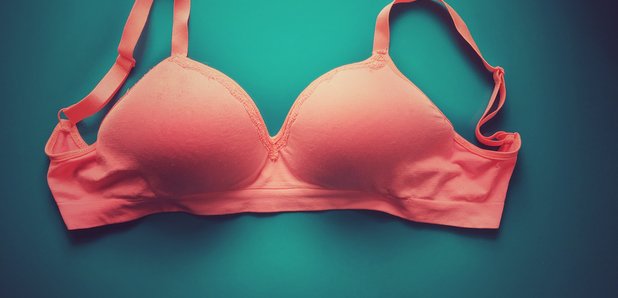 When it comes to bras, one size does not fit all... but boffins claim that the same can't be said for happiness.
There really is a study about everything these days, and the latest mind-boggling piece of research is in to the correlation between bosoms and well-being.
According to new research from the folks at Cosmetic Surgery Solicitors, women who wear a C-cup bra are the happiest.
Of the women surveyed, 39 percent of C-cup women claimed they 'loved' or 'liked' their breasts, rather than opting for one of the other options, 'didn't mind', 'dislike' or 'hate'.
Ladies with slightly bigger boobs ranked as second happiest, with 37 percent of women with a D or DD cup chest saying they loved or liked their size.
Third happiest were ladies who wear an A or AA cup, with researchers finding 34 percent putting themselves in the 'love' or 'like' box.
The figures showed that 29 percent of women liked or loved having E-cup breasts - but just 27 percent of women with a B-cup either loved or liked their size.
Last year it was claimed that the average British woman's breast size has leapt from a 36B to 36D... so if this latest research is correct, it means there are a lot of happy people out there!