Which Office Department Gets The Most Frisky At The Work Christmas Party?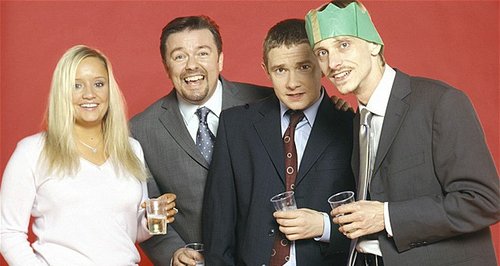 The festive season is upon us and therefore the time for goodwill and sharing - and a cheeky snog under the mistletoe with that cute guy from accounts!
Who else sees the work Christmas 'do as an opportunity to pucker up? Don't worry, you're not alone!
According to a survey of 2000 UK adults by Ann Summers, people working in IT and HR departments are most likely to kiss a colleague at the annual festive bash.
The survey also found out the locations that people are likely to get frisky - apparently a quarter of the people surveyed said the car park is the most romantic setting, closely followed by a fifth of them preferring the boardroom! 18% of people said they got saucy in a storage cupboard, 15% use their desk as the location of love and 10% lock lips in the office canteen!
Does your profession make the list?
The professions most likely to snog at the work Christmas party:
1. IT (76%)
2. Legal (74%)
3. HR (72%)
4. Transport and logistics (72%)
5. Finance (71%)
6. Media and marketing (68%)
7. Sales (67%)
8. Business administration (57%)
9. Health (52%)
10. Education (45%)
Have fun at your work Christmas do, but remember to be sensible ;)