7 Of The World's Best Beaches To Relax On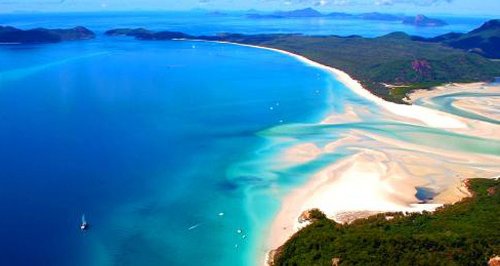 Dreaming about your summer holidays? We've found 7 beautiful beaches for you to choose from. Whether you're looking for a family-friendly trip, or an excursion with adventure, pick from the best beaches around...
The Adventure Beach: Baia do Sancho in Brazil
Thanks to it's difficult to reach location, it can be a bit of an adventure getting to Baia do Sancho in Brazil but it's definitely worth it. You have to follow a dirt trail, climb down a rickety ladder and go through a rock wall, before reaching one of the most secluded beaches you've ever seen.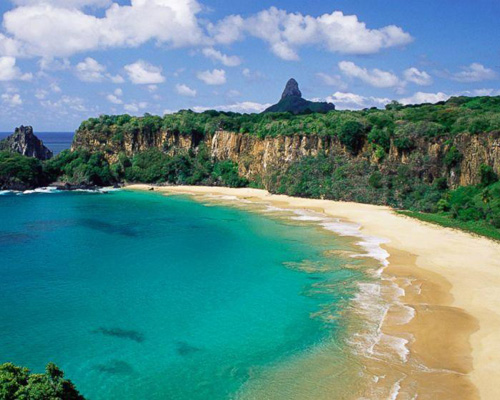 The Unspoiled Beach: Whitehaven Beach in Whitsunday Island
This Whitsunday Island beach off the coast of Australia is in the heart of the Great Barrier Reef and is famous for it's high-purity of sand. Protected by the Whitsunday Islands National Park, the beach is one of the most eco-friendly in the world.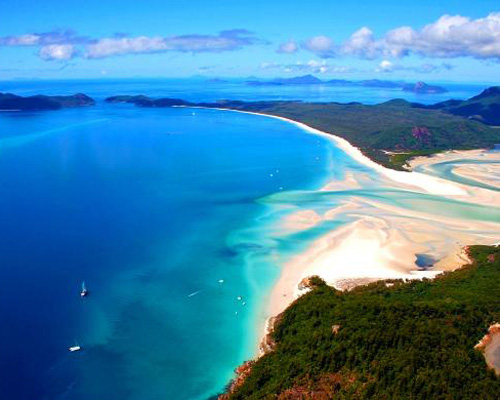 The Rejuvenation Beach: Playa de Ses Illetes in Balearic Islands
If you're a secret party animal but still want a relaxing beach holiday, Playa de Ses Illetes in Balearic Islands is worth checking out. It's the beach Ibiza's ravers visit when they need to recuperate after a hard night of partying. And if you find yourself itching for a night out, at least you know you're not too far away...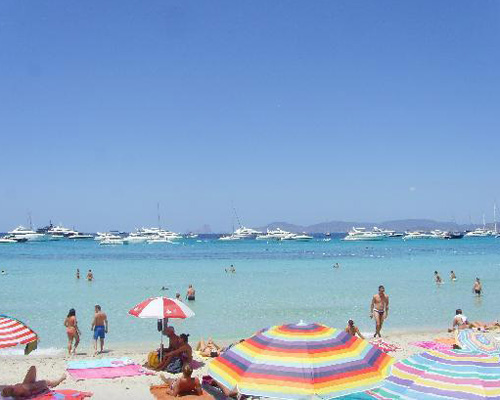 The Laidback Beach: Flamenco Beach in Puerto Rico
Flamenco beach can be found on the island Culebra off the coast of Puerto Rico, and is well-known for it's lack of luxury resorts, casinos, elegant restaurants, theatres, night life, crowds, crime or traffic. All there is to do is a bit of snorkelling and a lot of relaxing. Sounds amazing!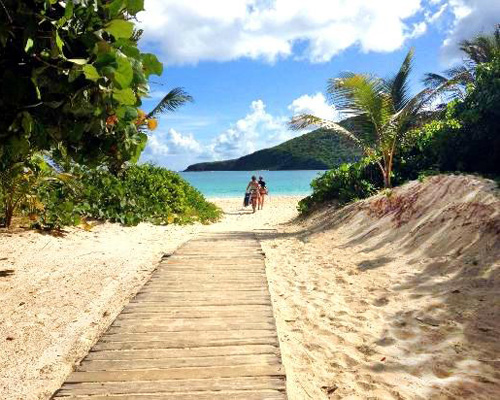 The Romantic Beach: Pink Sands Beach in Harbour Island
Beaches are pretty romantic at the best of times but if you really want to do something special for your other half, why not take them on a trip to Harbour Island's Pink Sands beach? The sand has a pink hue to it and stretches for over three and a half miles in the Bahamas. Beautiful!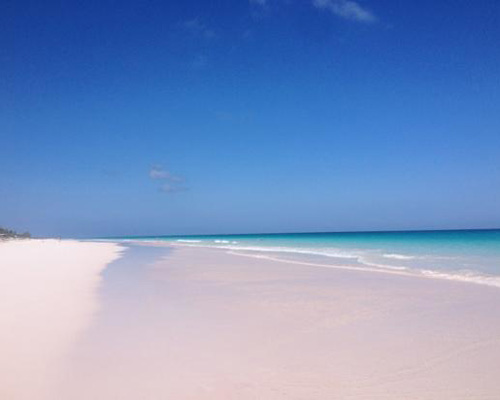 The Watersport Beach: Tsambika Beach in Rhodes
As well as the Monastery of the Virgin of Tsambika, visitors also head to Tsambika beach in Rhodes for the beach sports centre, which offers a wide variety of watersports, from windsurfing to bodyboarding.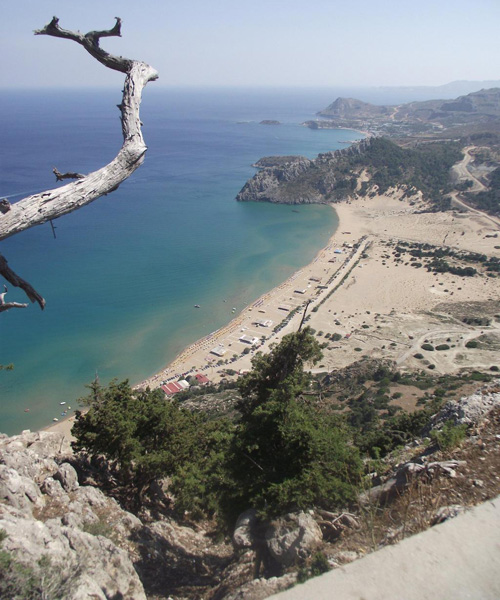 The Family Beach: Elafonissi Beach in Crete
If you're hunting for a beach that's beautiful but family-friendly, safe and with plenty to keep the kids occupied, Elafonissi beach in Crete is one of the best. The shallow water is still stunning and there's a small island you can safely wade out to and explore.