Would You Order Your Takeaway From Amazon?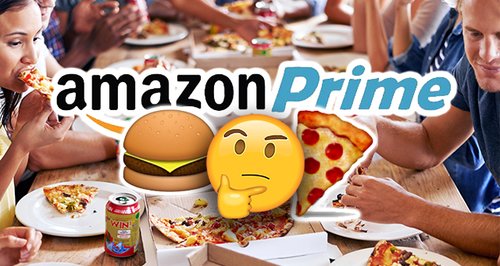 Amazon is the go-to place for a bulk order of household cleaning products and those weird, random electrical parts you always seem to need...
Now, the online superstore is now upping it's game to compete with the likes of UberEATS and Deliveroo to bring your favourite dishes right to your door.

You can get top-notch food delivered to your door with Amazon. Picture | iStock
Amazon have teamed up with a around 150 food services from popular chains to Michelin starred restaurants to bring the Amazon Restaurant service to customers.
The delivery service will be free to Amazon Prime users, which currently costs £79 a year.
The service is in the early stages of it's launch and is only available to central London postcodes but it will be rolling out up and down the country over the next 12 months.
The restaurants that are getting involved in the service includes Strada, Gastronomica, Planet Hollywood and Mayfair's Michelin star Indian restaurant Benares.
According to Amazon, there are no mark-ups on the official list price used by the restaurants and no hidden service fees.
Best yet, delivery is promised within one hour of the order being placed and is free for Prime Members on the basis of a minimum spend of £15.
Well, that's dinner sorted then!