You Can Now Hire An 'Instagram Butler' To Take The Perfect Holiday Picture!
30 October 2017, 16:03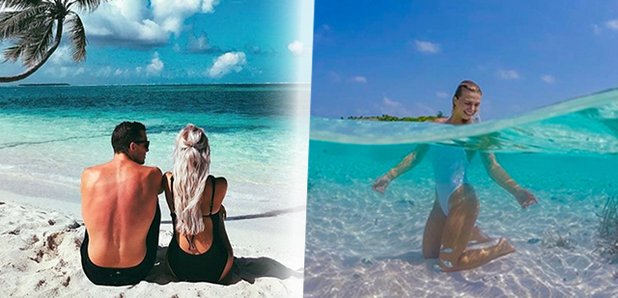 It's important to have a strong Instagram game these days!
There's a saying that's been born from the era of smart phones and social media apps - "If it isn't on Instagram, it didn't happen".
This translates to "no-one in their right mind would do something fun WITHOUT putting a filter on it and sticking it online for everyone to see."
We can't deny, it is pretty satisfying watching the 'likes' roll in.
As many as 40% of people between the ages of 18-33 now choose a holiday destination based on its "instagrammability" alone, according to a study conducted earlier this year by Schofields Insurance.
WATCH: You Can Now Stay At The Actual Dirty Dancing Resort!

But these Insta-worthy pictures take time, dedication and lot of planning. 'Boyfriends of Instagram' is a hugely popular and VERY entertaining Insta page, which depicts loyal partners and friends levering themselves into the most bizarre positions to make sure that they get the perfect shot.
For the most part, this concept works pretty well.
But what happens when you're somewhere on your own, and have no one to be a 'boyfriend of Instagram' for you? Or maybe you actually WANT your other half in the shot for a change?!
We've all asked a stranger to take a photo at some point in our lives, and been bitterly disappointed with the outcome. (The sky looks lovely Martin but couldn't you have got more than our foreheads in the shot...?!)
Well, if you're headed to the Maldives, you may not need to worry about this at all, because one hotel has employed actual "Instagram Butlers" which will be on hand to take the perfect photo!
The hotel is Conrad Hilton Resort on the island of Rangali, and there you're able to take a tour of the resort with an Instagram Butler who will give you all the best tips on getting the most Insta-worthy shots. And, judging by their social page, they're pretty darn good at it.
These pictures have got us dreaming of some winter sun if nothing else!
We can't lie; those days of waiting and hoping for a disposable camera to develop a half-decent shot seem like a lifetime ago.