Cautious Girlfriend Gave Her Boyfriend This CRAZY Set Of Rules Ahead Of His Lads Holiday!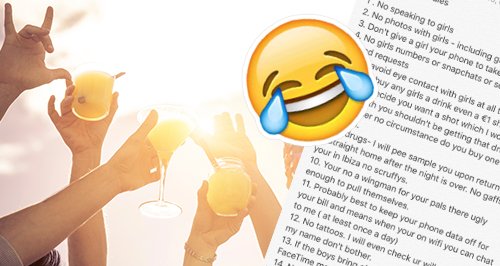 We all know that lads holidays can get out of hand, but has this set of rules gone way too far?!
Jane Park, who was national news back in 2013 when she won £1 million pounds on the lottery at the age of 17, is the country's youngest ever lotto winner.
But is she also the country's craziest girlfriend?
Her boyfriend probably thinks so after she provided him with a lengthy list of do's and don't's ahead of his boys holiday to the party island of Ibiza.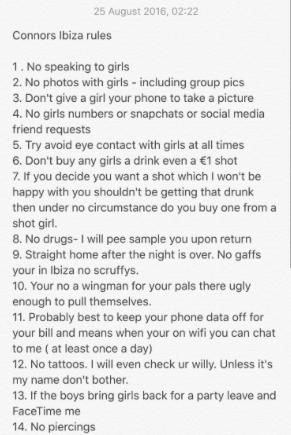 The list includes 'no speaking to girls', 'no photos with girls' and 'no piercings' - she's a tough cookie!
The young millionairess from Edinburgh seems to have all bases covered in ensuring that her boyfriend doesn't go rogue including insisting that she will be drugs testing him and even checking his private parts for tattoos on his return!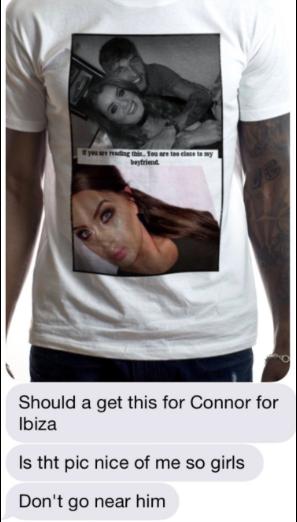 She also designed her own t-shirt for him to potentially wear on his trip with a picture of the couple on and a warning message reading 'If you are reading this...you are too close to my boyfriend'.
Totally crazy or a tongue in cheek joke?
We're not sure but whether she's serious or not, it's certainly made us giggle!