Mother defends decision to breastfeed her 7-year-old autistic son
30 August 2018, 16:04 | Updated: 31 August 2018, 10:02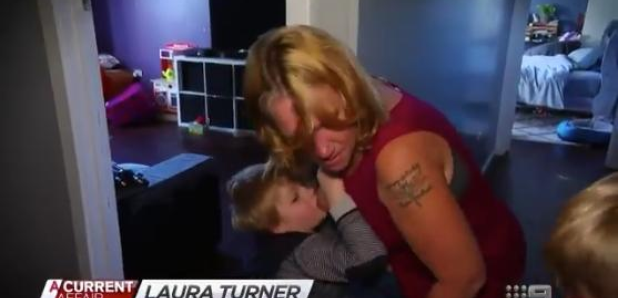 A mother says breastfeeding her autistic son helps to calm him down better than medication.
A mum claims breastfeeding her autistic sons is more beneficial for their well-being than medicine.
Mother-of-five, Lisa Bridger, insists breastfeeding her seven-year-old son Chase has been an "invaluable tool" in helping to calm him and his younger brother Pheonix, four, who are both autistic.
In an interview with Australian breakfast program, Sunrise, she insisted she was proud to breastfeed her boys and has been breastfeeding her brood of five for over 20 years.
"I still breastfeed my 7-year-old and I'm far from ashamed. In fact, I'm proud"

This Adelaide mum has gone public to proudly spruik the benefits of breastfeeding older children. pic.twitter.com/n9N0ajAnL2

— Sunrise (@sunriseon7) June 25, 2018
She said: "Breastfeeding has prevented him having to go on to medication because it calms him down. It calms and grounds him and is a fantastic way to reconnect too.
We tried melatonin but it didn't work as I couldn't get him to swallow it. He gets melatonin from my breastmilk. I can shorten the meltdowns by feeding him."
Dr Ginni Mansberg, who is resident General Practitioner on the programme, said that while her methods were unusual she wouldn't discourage the mother from doing so.
Meanwhile, Lisa claims people's judgements say a lot about society as a whole.
She told Indy 100: "I'm amazed at what controversy natural term breastfeeding can bring. It just shows how misunderstood breastfeeding really is in this time."