21/7 Plot Ruling
30 April 2015, 18:54 | Updated: 30 April 2015, 18:58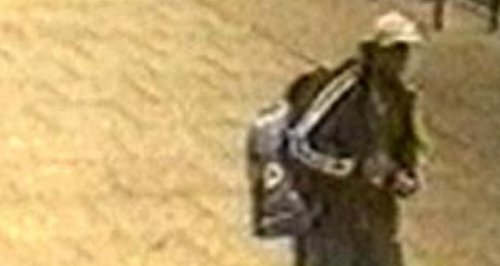 One of the men jailed over a failed suicide plot to attack London's transport network has lost a bid to appeal against his conviction.
Three judges at the Court of Appeal in London rejected an application by Manfo Asiedu for the go-ahead to challenge his conviction for "conspiracy to cause explosions likely to endanger life or to cause serious injury to property".

Asiedu, who was jailed for 33 years in November 2007, claimed his conviction was "unsafe".

Charges against Asiedu and others arose out of the taking of home-made bombs onto the London transport system on July 21 2005.

Ghanaian-born Asiedu, then aged 34, who was described as a ''trusted and major participant'' in the failed plot, was tasked with exploding his rucksack device on the Tube at White City station but ''lost his nerve at the last moment'' and dumped it in woodland.

Two weeks earlier, on July 7, a similar plot killed 52 innocent people on London's transport network.

Asiedu's application was turned down today by Lord Hughes, Mr Justice Wilkie and Mr Justice Irwin.

Restrictions previously in place preventing reporting of the case were lifted today with immediate effect.

mf


Asiedu pleaded guilty to the conspiracy to cause explosions offence at a retrial in 2007.

As well as the jail term, the sentencing judge recommended deportation on his release.

Mr Justice Calvert-Smith said Asiedu had lied on an ''epic scale'' about his involvement in the planning of the attacks in which four bombs were detonated on three tube trains and a bus, but the main charge failed to ignite.

Four men were jailed for life at Woolwich Crown Court in London in July 2007 after being convicted of conspiracy to murder, and were ordered to serve a minimum of 40 years in prison.

Giving the Court of Appeal's decision, Lord Hughes said Asiedu's contention was that his conviction was unsafe "grounded upon complaints of lack of proper disclosure by the Crown of material relating to scientific evidence", and associated criticism of one of the scientists called by the prosecution.

The judge said that a defendant "will not normally be permitted in this court to say that he has changed his mind and now wishes to deny what he has previously thus admitted in the Crown Court", but added that it "does not follow that a plea of guilty is always a bar to the quashing by this court of a conviction".

But the appeal judges declared that submissions made on behalf of Asiedu in his application were "unarguable".

Lord Hughes announced that Asiedu's "plea of guilty unequivocally establishes his guilt", and there was "nothing arguably unsafe about his conviction".