Ally Pally Restoration
17 February 2015, 19:08 | Updated: 17 February 2015, 19:14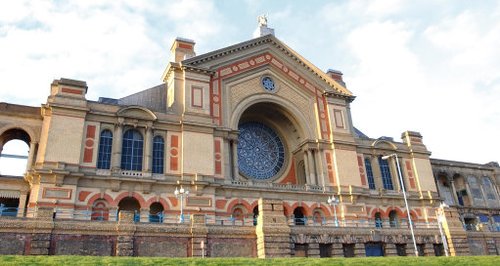 A £28m project to restore Alexandra Palace has been approved by Haringey Council.
The project will see the studios where TV was first broadcast from in the UK in 1936 transformed into a visitor attraction.
Under the plans, the Palace's hidden theatre, opened in 1875 to seat audiences of up to 3,000, will be brought back to life for community and commercial use, with rehearsal space, performances, cinema screenings, live comedy and acoustic music among the ideas backed by leading arts figures.

The BBC studios, birthplace of high-definition television broadcasts in 1936, would be turned into an interactive visitor attraction, with access to archives and educational tours.

Haringey Council Leader Claire Kober said: "These are brilliant plans for Ally Pally, which pave the way for the next chapter in this beautiful building's history.

"Alexandra Palace has become a hugely successful venue, but with parts of the building in a state of serious decay, we have to act now to restore and preserve this landmark for generations to come.
"Opening up the spectacular Victorian theatre and transforming the derelict BBC studios will mean more people can enjoy Alexandra Palace and learn about its rich heritage, while we can be confident of a sustainable future for Haringey's most iconic building."
The plans will also see the bricked-up colonnades along the palace's south terrace opened up to restore them to original designs and improve links to Alexandra Park.

Duncan Wilson, chief executive of Alexandra Palace, said: "We are delighted with the planning committee's decision, which allows us to move forward with the project and is a major step in the transformation of Alexandra Palace to realise its full potential as the People's Palace once again."