Arrests Ahead Of Carnival
20 August 2014, 19:21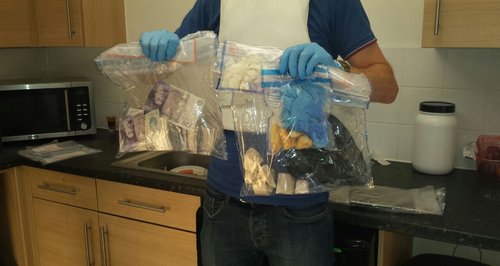 More than 150 people have been arrested in a gang crime crackdown ahead of the Notting Hill Carnival.
Scotland Yard teams staged a series of dawn raids on Tuesday 19 and Wednesday 20 August 2014 and retrieved weapons, including two machine guns and a handgun, crack cocaine and around £93,000 in cash.
Teams from the Metropolitan and City of London police took part in the operation, which saw the three guns, ammunition, crack and cash found at one raid in Lambeth, south London, and 40 rocks of the class A drug seized at another in Westminster, central London.

Ingredients for making crystal meth were found at one search in Southwark, and a kilo of cocaine was found in Bexley, south east London.

Several of those arrested and released on bail will be banned from the Carnival, with officers known as "super-recognisers" primed to spot them in the crowds if they do break the rules and turn up.

Chief Superintendent Robyn Williams said: "We are committed to ensuring that Notting Hill Carnival remains a safe, vibrant and enjoyable event.

"Today's operation was aimed at ensuring that those who set out with the intention of causing trouble at Carnival will not succeed. By once again using our team of super-recognisers, we will quickly be able to identify and remove anyone prohibited from the event.

"If you know anyone who is planning to use Notting Hill Carnival to commit crime, please call Crimestoppers anonymously to help us keep the event a safe celebration."