City Attacker Jailed
30 January 2015, 18:21 | Updated: 30 January 2015, 18:26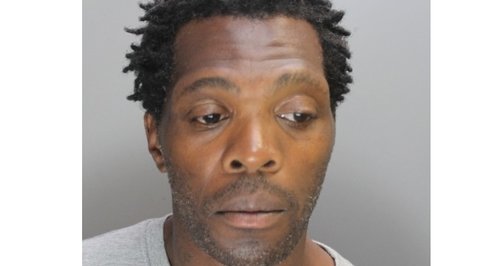 A man who sexually assaulted and stole from women who had been walking alone in The City late at night has been jailed for 10 years.
One of the women attacked by 42 year old Noel Reid from Thornton Heath last year was dragged into an alleyway.
He was sentenced to seven years on Friday 30 January 2015 with the judge adding an additional three years due to the risk he poses to the public.

He was found guilty of three counts of theft, one attempted theft, common assault, robbery and a sexual assault.

Between 14 February and 18 July 2014, Reid targeted lone women walking through the Square Mile late at night confronting them by using violence and intimidating behaviour to either steal or attempt to steal items from their bags.

The Judge told Reid "I commend the police who mounted an operation to arrest you; it was only the actions of the police that stopped your offending".

On 14 February at 10.40pm on Leadenhall Street, Reid walked alongside a 20 year old victim talking to her but at the same time held onto her arm before moving his other arm around her back and pockets. After he had gone she had noticed that her purse was missing.

On 28 February at 11.45pm on Nicholas Lane, Reid committed a robbery by grabbing a 49 year olds arm holding her face to face whilst stealing items from her bag.

On 7 March at 11.20pm on Lombard Street, a 25 year old woman was sexually assaulted by Reid. He grabbed and dragged her into an alleyway however the victim managed to fight him off and escape.

On 26 June at 10.20pm on George Yard, Reid approached a 29 year old woman and attempted to rob her by grabbing her from behind. The victim screamed alerting a passerby who chased Reid away.

On 11 July at 11.35pm on Lime Street, Reid approached a 36 year old woman from behind and put his arms around her and told her that she was beautiful but at the same time unzipped her bag taking its contents.

On 18 July at 10.40pm on Lime Street, Reid was arrested by a plain clothed officer after they witnessed him attempting to steal a handbag from a 40 year old. He was also found in his possession of a stolen mobile phone.

Detective Sergeant Jeremy Wilson said "Reid preyed on the victim's vulnerability and went after women who were significantly smaller in stature.

"This type of offending is not common within the City of London. Despite the rarity, a diligent and thorough investigation was conducted and has led to today's sentencing..

I would like to publicly commend the bravery of the victims in giving evidence during the trial. This conviction would not have been possible without their evidence."

He will remain on the sex offenders register for life.