Cumberbatch Waxwork Unveiled
21 October 2014, 15:22 | Updated: 21 October 2014, 18:24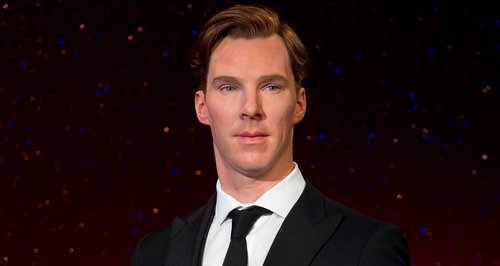 A new waxwork of Sherlock star Benedict Cumberbatch has gone on display at Madame Tussauds.
The 38-year-old actor has been honoured with a wax figure at the London attraction which has taken months of work.

Cumberbatch is being hotly tipped for a number of awards for his portrayal of Bletchley Park codebreaker Alan Turing in his latest film, The Imitation Game, which was recently screened at the London Film Festival.

His figure has been dressed for a premiere with a Spencer Hart suit, similar to the one he wore for his "photobombing" at the Oscars earlier this year.

Ben Sweet, general manager at Madame Tussauds London, said: "We had so many visits to our website on the day we announced we were creating Benedict's figure that our system nearly crashed.

"The demand to feature him here has simply been overwhelming and I am sure fans are going to approve of the likeness."

He will be displayed alongside stars such as Dame Judi Dench and Kate Winslet, as well as Hollywood names such as Brad Pitt and Angelina Jolie.

The star was unable to attend the unveiling on Tuesday 21 October 2014 but is said to have been impressed by the results and keen to see it in person shortly.