Cyclist Killed
9 April 2015, 18:12 | Updated: 9 April 2015, 18:16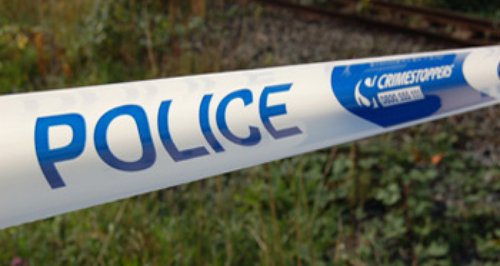 A woman's become the fifth cyclist to be killed on London's roads in 2015 after a crash with a lorry near Lambeth Bridge.
The crash happened at the junction between Millbank and Horseferry Road around 9.30am on Thursday 9 April 2015.
One witness said: "The front wheel of the bike was completely squashed under the front wheels of the lorry."

Another said: "The lorry was stopped on the roundabout at the junction of the bridge and Millbank, and the bike was under the front left wheel. The front wheel was trapped under the lorry."

Metropolitan Police said officers were called by the ambulance service at about 9.33am and the cyclist was pronounced dead at the scene at 10.03am.

The crash follows four other deaths of cyclists in London earlier this year - all involving lorries.

One of those killed was French-born mother-of-two Claire Hitier-Abadie, 36, who was riding a cycle hire "Boris bike" when she was involved in an accident with a Crossrail lorry in Victoria in February.

Transport for London (TfL) drew up improvement plans for the Lambeth Bridge northern roundabout which it put out for consultation in 2012.

But TfL's report on the consultation said: "Having considered responses to consultation, and following concerns voiced by Westminster City Council, we have decided not to proceed with these planned initial improvements at Lambeth Bridge northern roundabout.

"Instead, we will concentrate our resources on developing more substantial improvements that meet the expectations of Westminster City Council and other stakeholders."

TfL said that it was still working on the improvement plans.

TfL has announced that work has begun on a £25 million package of improvements, including dedicated cycle routes, at Elephant and Castle northern roundabout in south London.

The roundabout had the most accidents involving cyclists in London in the period 2009 to 2013, according to insurance company Aviva.