Ebola Workers Discharged
12 February 2015, 19:14 | Updated: 12 February 2015, 19:17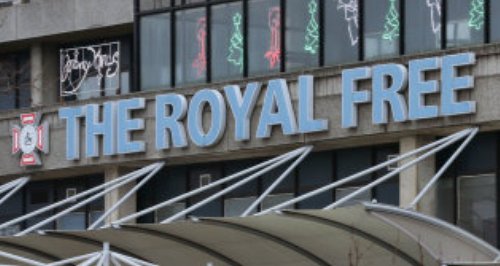 Two military healthcare workers pricked by needles treating Ebola patients in Sierra Leone have been discharged from hospital in London.
The Royal Free Hospital in London and Public Health England (PHE) said the workers - admitted on Saturday 31 January and Monday 2 February - did not show any symptoms over the week and a half they were under observation.

The first worker was flown back to England for monitoring after suffering a needle-stick injury.

The second worker was also transported back to London from Sierra Leone after a needle-stick injury while treating someone with the virus.

Officials had stressed there was no risk to public health and said the two cases appeared to be unrelated.

Professor Paul Cosford, PHE's director for health protection and medical director, said: "Public Health England is closely monitoring the individuals' health and following all necessary precautionary processes and protocols.

"The individuals will receive ongoing monitoring and support while residing in appropriate private accommodation close to the Royal Free. The risk to the public from Ebola remains very low."