Jimmy Savile Play
7 April 2015, 18:11 | Updated: 7 April 2015, 19:15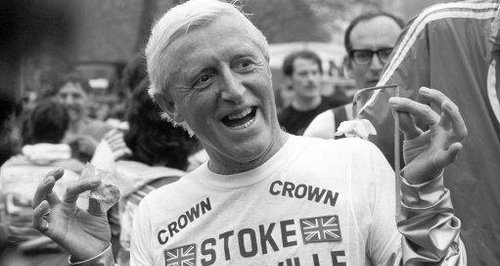 Campaigners about sex abuse have criticised a new play about Jimmy Savile due to open in London this summer.
Impressionist Alistair McGowan will appear as the TV and radio presenter in 'An Audience With Jimmy Savile' which is due to open at the Park Theatre in Finsbury Park in June.
The man behind it, journalist Jonathan Maitland, says he's spoken to the victims' lawyers and now is the right time to look at the scandal that erupted in 2012, a year after Savile's death.
He said: "There are two sides to Savile and whether you like it or not the unpalatable truth is he got to do what he did because, back then, he was entertaining and funny. He groomed the nation," said Maitland.
"The victims were exploited by not being listened to and this play is giving them a voice. There is a real public interest question. What everyone wants to know – how on earth did this happen?
"Yes, it will be strange to see someone doing (Savile) for the first time, but I think people are ready.
Peter Saunders from the National Association for People Abused in Childhood said: "I don't think it's an appropriate choice of subject at all. People are fed up to the back teeth of hearing of that man and seeing his face. The sooner he is long forgotten the better."
'An Audience With Jimmy Savile' will open at the Park Theatre on 10 June 2015.