Kate 'Still Sick'
1 October 2014, 18:20 | Updated: 1 October 2014, 18:22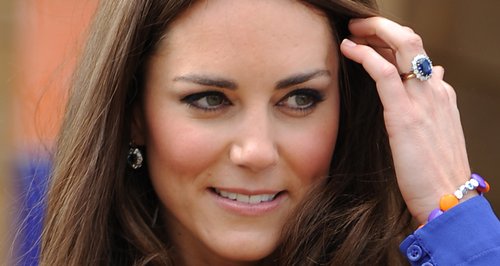 The Duchess of Cambridge has said sorry to a primary school near Ladbroke Grove after she pulled out of a visit with severe morning sickness.
Kate had been due to visit a children's art therapy charity on Thursday 1 October 2014.

Kate, who is pregnant with her second child and being treated for hyperemesis gravidarum, had hoped to attend the launch of The Clore Art Room at Barlby Primary School, London - The Art Room's ninth UK venue.

Kensington Palace said she was continuing to suffer the effects of the condition, which causes severe vomiting and can lead to dehydration, and was unable to attend the event in person.

"The decision to undertake engagements is being kept under review on a case-by-case basis," a spokeswoman said.

The duchess, who has not been seen in public since before the announcement of her pregnancy, said in a message read out at the school on her behalf that she was "truly sorry" to miss the launch but was proud of the work the charity was doing.

"I wanted to share my congratulations with you all for the launch of the new Clore Art Room. I was looking forward to joining you all for this particularly special day as part of The Clore Duffield Foundation's 50th anniversary year," Kate said.

"I am truly sorry that I cannot be with you all today as you celebrate this milestone. As Patron of The Art Room I feel great pride to see the work that the charity is doing.

"Vulnerable children flourish in the safe havens that The Art Room provides; this highlights just how important it is to support children at a time when they most need help and support."

Giving thanks to those involved in the project, she added: "It really is hugely exciting to look to a future with even more Art Rooms, where the lives of many more challenging and vulnerable children will be transformed.

"I hope that you have a wonderful afternoon. My sincere apologies for not being able to join you but I hope that I will have an opportunity to visit Barlby and see the Clore Art Room soon."

The duchess pulled out of her first solo overseas tour earlier this month, with her husband the Duke of Cambridge travelling to Malta in her place.

William described his wife's condition as being "so-so", adding: ''She's up and down at the moment.''

Kate's ongoing condition has prompted speculation she could be expecting more than one baby with bookmakers reporting a flurry of bets on the Cambridges having twins.