Killer Detained
13 February 2015, 19:18 | Updated: 13 February 2015, 19:26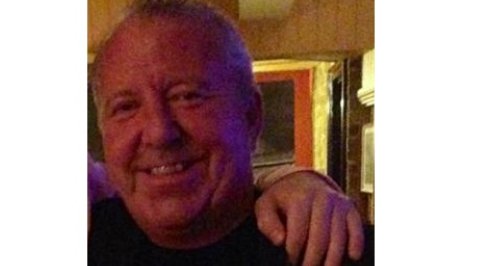 A paranoid schizophrenic from South London who stabbed a stranger to death after following him off a bus has been detained indefinitely at a maximum security hospital.
Ephraim Norman, 24, stabbed Andrew Else, 52, more than 200 times, the Old Bailey was told.

He did not stop even after he knew that one of the knives he used had "clearly bent" or that the April 2014 attack was watched by two passers-by.

Norman had armed himself that night with two knives because he was determined to kill somebody and he knew that an earlier attempt to kill a 15 year-old boy had failed just two weeks earlier when the handle had broken off.

Norman claimed he was angry and driven by the voices in his head which were urging him to kill.

Prosecutor Alan Kent QC said the youngster, who was hit from behind in the unprovoked attack, was "lucky" to be alive after the blade was completely buried in his head but somehow missed his spinal cord or neck.

The blade had gone through the teenager's head and the tip was poking out the other side.

Norman, of Thornton Heath, south London, pleaded guilty to manslaughter by reason of diminished responsibility and guilty to attempted murder.

Judge Anthony Morris QC ordered that Norman be detained at Broadmoor Hospital.

He said: "I very much doubt whether it will ever be safe to discharge him back in the community.

"I would invite any mental health tribunal which has to consider this discharge to have regard to this sentence and..the risks to the public, in particular if he does not take his medication on a regular basis."

The court was told that Norman had stopped taking his medication when it stopped him from attempting to be amorous with a girlfriend.

He lived at home with his mother and the became increasingly isolated until he went out armed to kill.

The 15-year-old was on his way home after visiting a friend when Norman hit him from behind. He did not even know that he had been stabbed until Norman told him. He stole the youngster's mobile phone before fleeing the scene. The teenager was taken to a south London hospital to recover from his injuries.

Of the attempted murder of the 15-year-old, the judge said: "He (Norman) carried out an unprovoked attack, stabbing him in the head with such force that the blade broke off and became embedded in his head. Miraculously, no vital organs were affected and (he) had made a recover from what must have been a terrifying experience."

Just weeks later Norman went out armed to kill, this time with two weapons, because the knife had broken in this earlier attack "and he did not want that to happen again," the judge stated.

Norman stabbed Mr Else of Forestdale, south east London, to death in Selsdon Park Road, Croydon.

Mr Else was described by his heartbroken family as a "kind and gentle man" who would help anybody.

The judge described him as a "perfectly respectable man" who was savagely attacked because he happened to be "in the wrong place at the time".

One of two passers-by in a recovery truck who saw Norman carrying out the attack reported it in a seven-minute call to the emergency services. Norman knew the police were being alerted but simply paused while the call was being made before continuing to stab Mr Else who lay helpless on the ground.

Norman was still at the scene when the police arrived.

A post mortem found that Mr Else's lungs, heart and internal organs were damaged after he had suffered "in excess of 200 stab wounds," Mr Kent said.

Norman went on warn police that he might do it again, that he did not trust himself in public and that he did not feel sorry for Mr Else or his family because he was being driven by the voices. "It is just my madness, it is just like how my mind is," he told officers.

It was during the interview about the attack on Mr Else, that Norman also admitted to detectives that he had stabbed the 15-year-old boy.

Norman also said in police interview: "I would just not trust myself in public, (because) being around people in public I know I could do that again. It is not a big thing for me to do ... I wanted him to die so much I just kept on stabbing him until he was dead."