London Worst For Pollution
5 March 2015, 19:11 | Updated: 5 March 2015, 19:13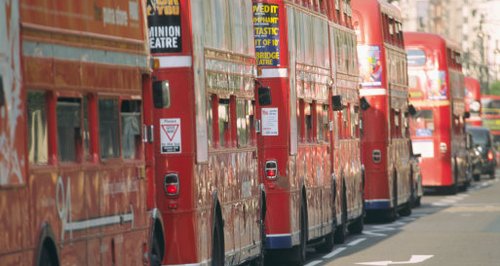 Boris Johnson's office is insisting progress is being made to cut air pollution after claims Britain's fifty worst areas for it are all in London.
New figures suggest the most polluted street is Marylebone Road. Next worst are Park Lane, Knightsbridge and the Hammersmith Flyover.
A spokesperson for the Mayor of London said: "The Mayor is leading the most ambitious and comprehensive package of measures in the world to improve London's air quality, an urgent challenge which affects the health and well-being of every Londoner.
"At the heart of his plans is the world's s first Ultra Low Emission Zone in central London from 2020, and already, progress is being made.
"The oldest and most polluting vehicles have been taken off the streets, and around Oxford Street alone, the Mayor's measures have reduced emissions by a third in two years. Across the capital, analysis from King's College London confirms overall NO2 concentrations are down by around 12 per cent since 2008.