Meredith Mother 'Shocked' At Ruling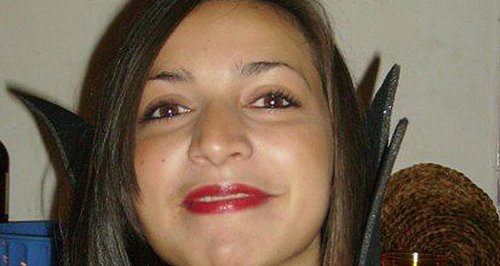 The mother of murdered British student Meredith Kercher has said she is "surprised and very shocked" by an Italian court's decision to overturn the convictions of Amanda Knox and Raffaele Sollecito.
The decision by the supreme Court of Cassation is the final ruling in the case, ending the long legal battle waged by Ms Knox and her ex-boyfriend.

Ms Kercher, 21, from Coulsdon, south London, was sexually assaulted and stabbed to death in her bedroom in 2007 while studying in Perugia, Italy.

Arline Kercher, Meredith's mother, said she had heard little more about the decision other than the verdict.

She told the Press Association: "(I am) a bit surprised, and very shocked, but that is about it at the moment.

"They have been convicted twice so it's a bit odd that it should change now."

Asked whether she had any plans following the ruling, she said: "I really don't know at the moment, I haven't got any plans."

Ms Knox, when asked by reporters what she would say to the Kercher family, said: "Meredith was my friend. She deserved so much in this life."

The 27 year old, who was Ms Kercher's flat-mate and a student from Seattle in the US, and Mr Sollecito, Ms Knox's then Italian boyfriend, spent four years in jail for the murder but were acquitted on appeal in 2011.

Ms Knox returned to the US before an appeal court threw out the acquittal and reinstated her and Mr Sollecito's guilty verdicts last year.

But Italy's highest court yesterday overturned last year's convictions and declined to order another trial,

Francesco Maresca, the lawyer for the Ms Kercher's family, was disappointed by the ruling. He said: "I think that it's a defeat for the Italian justice system."

The judges will release the reasons for their decision within 90 days after concluding that a conviction could not be supported by the evidence.

Mr Maresca said earlier this week: "The interest of the family is to arrive to the end of this trial. They want to be able to remember Meredith outside of the courtroom."

Prosecutors claimed Ms Kercher, a Leeds University student, was the victim of a drug-fuelled sex game gone wrong.

But Ms Knox and Mr Sollecito consistently protested their innocence and claimed they were not in the apartment the night she died.

Rudy Guede, a drug dealer, is serving a 16-year sentence over her death.

Ms Knox said last year she would become a "fugitive" if convicted and would have to be taken back "kicking and screaming" to Italy.

Last month she announced her engagement to 27-year-old musician and school friend Colin Sutherland, who wrote to her while she was in jail.