Mum Wins 'Quit London' Battle
2 April 2015, 19:07 | Updated: 2 April 2015, 19:11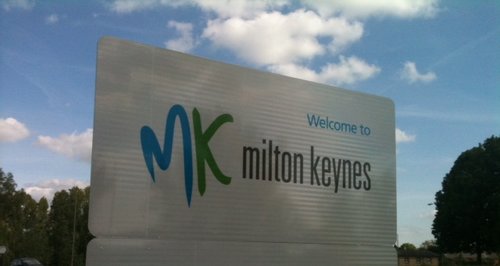 A mum-of-five who can no longer afford to live in her flat in London has won a legal battle against an attempt to move her to Milton Keynes.
Titina Nzolameso, 51, who has serious health problems, was offered accommodation in Bletchley, by Westminster City Council after the Government's benefits cap made the rent on her London flat unaffordable.

When the single mother refused the offer, the city council, in its role of local housing authority, decided its statutory duty to secure her accommodation had come to an end.

Ms Nzolameso said moving out of London to Buckinghamshire would deprive her of the network of friends that supported her when she was unwell with depression, diabetes and high blood pressure.

Five justices of the Supreme Court, the highest court in the land, have now allowed her appeal and quashed the authority's decision in a ruling which could have a widespread impact on other authorities that place people out of their areas.

The court's deputy president Lady Hale heard the case with Lord Clarke, Lord Reed, Lord Hughes and Lord Toulson and laid down guidelines for the future.

Lady Hale said that, while out-of-borough placements were not prohibited, the authority had not properly explained their decision or provided evidence to show that their offer of the property in Bletchley "was sufficient to discharge their legal obligations" under laws governing the housing of homeless people.

In 2012 Ms Nzolameso was evicted with her children, aged between eight and 14, from the privately rented four-bedroom home she had been living in since 2008.

She had been relying on housing benefit to pay her rent, and the introduction of the £500 weekly benefit cap made her rent unaffordable.

Westminster accepted she was "unintentionally homeless" and that it was under a duty to provide her and her family with suitable accommodation under the 1996 Housing Act.

After temporarily housing her in a bed and breakfast hotel the housing authority offered her the Bletchley property, some 50 miles away from the capital.

She was told a shortage of accommodation in the Westminster area meant it was "not reasonably practicable" to offer her a home there.

When she refused the offer, the authority served her with notice that its duty to house her had come to an end.

Her appeals to the county court and the Court of Appeal were both dismissed - but the Supreme Court unanimously ruled in her favour.