Music Teacher Jailed
21 February 2015, 12:20 | Updated: 21 February 2015, 12:24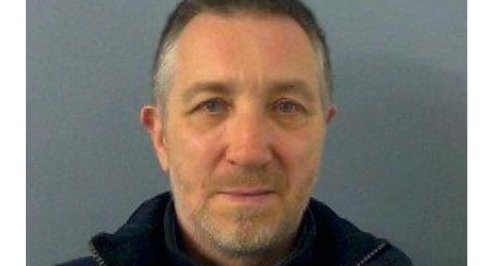 A music teacher from a top London arts school has been jailed for 11 years for "exceptionally serious" sex attacks on schoolgirls and a young woman.
Professional recorder player Philip Pickett, 64, from Lyneham, near Chipping Norton, Oxfordshire, was found guilty at the Old Bailey on 10 February 2015 of two rapes and two indecent assaults on his victims between 1979 and 1983.

Pickett taught for 25 years at the Guildhall School of Music and Drama in London which boasts a host of famous alumni including 007 star Daniel Craig and Hollywood heartthrob Orlando Bloom.

The court heard how Pickett lured vulnerable pupils into practice rooms where no one would hear their screams as he shut the door, turned out the light and assaulted them, the court heard.

The court was told that charges were brought after one of the victims alerted police after being prompted in light of the Jimmy Savile sex scandal.

At a hearing, Judge Charles Wide, who jailed Pickett earlier this month, ordered that two further indictments in relation to allegations by two women dating back to the 1970s lie on file and lifted reporting restrictions.

The first victim, who was 16 at the time of the attack, reported Pickett to officers in Suffolk, who referred the complaint to the City of London Police.

She went to the Guildhall School in 1978 as a sixth-form student to learn the recorder with Pickett.

During a lesson he asked her to take her top off, suggesting she needed to work on her breathing, then ordered her to lie on the floor where he indecently assaulted her.

In a lesson the following week, she was raped by Pickett. Afterwards, the victim told her mother she did not want to have lessons again.

After Pickett was arrested over the 1978 assault in August 2013, more women came forward, resulting in charges related to two more victims who were 21 and 17 at the time.

The 17-year-old woman told her parents of the attack, and they wrote to her school.

After taking a significant length of time to respond, the school said it had not received any other complaints about Pickett and suggested their daughter study elsewhere.

Correspondence gathered from the Guildhall School of Music and Drama during the investigation uncovered a letter to Pickett from the then-principal dated March 20 1984.

In it, he describes his frustration that Pickett had not arranged to see him to discuss the allegations as he wanted to report back to the family.

Jailing Pickett for a total of 11 years earlier this month, Judge Wide said his crimes amounted to a "gross abuse of trust".

He said: "Philip Pickett, you have been convicted by the jury of a number of exceptionally serious sexual offences against a young woman and two schoolgirls."

The rape of a 21-year-old woman, the rape and indecent assault of the 16-year-old, and the indecent assault on a 17-year-old were offences that all aggravated each other, he said.

The judge went on: "In each case there is the aggravating factor that this was a gross abuse of trust.

"You were this woman and these schoolgirls' teacher to a degree they were in awe of you, especially the schoolgirls, and, as far as they were concerned, this was specific targeting of a vulnerable victim, a girl you were teaching and you had power over who would be reluctant to complain and most unlikely to complain.

"There is the location of the offence in practice rooms at the Guildhall School of Music - sound-proofed, dark, you turned the lights out.

"Even if they shouted, they could not be heard, as you knew well, having got them on their own and shut the door.

"The impact of these very serious sexual offences must have been very great indeed."

He highlighted one of the victims, whose first sexual experience was the assault and rape by Pickett.

After he was convicted on February 10, Pickett's defence team tried to delay sentencing to accommodate Pickett's commitment to arranging three music festivals.

But Judge Wide rejected it, saying the defendant had his "head in the sand" and carried on as if nothing had happened.

He said: "Mr Pickett has just got on with his professional life, keeping these complainants waiting for months."

He handed down concurrent sentences of seven years, two years, 11 years, and 18 months for each offence.

The Guildhall School of Music and Drama, which charges fees of up to around £20,000 a year, is one of the world's leading conservatoires and drama schools and was rated No 1 specialist institution in the UK by the Guardian University Guide 2013 and 2014.

Famous alumni include Downton Abbey's Michelle Dockery, Joseph Fiennes, Homeland's Damian Lewis, Sarah Lancashire, Neil Morrissey and Dominic West, Sir George Martin, the music producer who famously signed the Beatles to EMI, and Welsh opera star Bryn Terfel.

A spokesman for the school said: "Although these events took place several decades ago, this does not diminish our utter shock that a professional music teacher could abuse the trust placed in him by the school and its students.

"The Guildhall School wholeheartedly welcomes the verdicts. Justice has been done and our thoughts are with the victims of these dreadful crimes.

"The Guildhall School takes the duty of care of its students extremely seriously. Robust safeguarding procedures are in place at the school to ensure safe learning environments for all students and these measures are regularly reviewed."

Following the sentence, Detective Superintendent Maria Woodall said: "Philip Pickett used his position of authority as an accomplished professor to abuse young talented women who were vulnerable due to their age and the fact they were students of his.

"He knew how difficult it would be for them to report his crimes to the school or to the police. These are appalling crimes and I would like to pay tribute to the victims' tenacity and bravery during the investigation.

"I hope they can take solace in knowing they may have stopped more young women being attacked, and others may now feel able to come forward.

"Philip Pickett's access to young women over such a period of time means that there could be more victims that have yet to come forward. I would urge these people to contact the City of London Police."

Pickett taught music at the Guildhall School of Music and Drama between 1972 and 1997 as well as founding the New London Consort and Musicians of the Globe.

Any further victims are asked to call specially-trained City of London Police detectives on 0800 056 0154 or email Investigation@cityoflondon.pnn.police.uk.