New Election Scene
8 May 2015, 18:07 | Updated: 8 May 2015, 18:17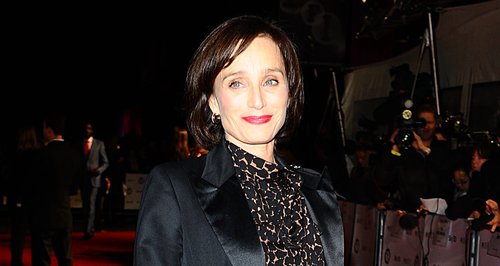 A brand new scene reflecting the General Election result has been written for the West End play The Audience, starring Kristin Scott Thomas as the Queen.
The actress, and Mark Dexter, who plays David Cameron, spent the afternoon of Friday 8 May 2015 rehearsing the new scene for a performance that evening, just hours after the result.
The play is about the weekly meeting between the Queen and her Prime Ministers.
For sixty years, Elizabeth II has met each of her twelve Prime Ministers in a weekly audience at Buckingham Palace. Both parties have an unspoken agreement never to repeat what is said, not even to their spouses.
The Audience imagines a series of pivotal meetings between the Downing Street incumbents and their Queen. From Churchill to Cameron, each Prime Minister uses these private conversations as a sounding board and a confessional - sometimes intimate, sometimes explosive.

The writer Peter Morgan said "In the same week as we opened The Audience it's been particularly interesting to have experienced such a dramatic general election.
"This morning I have rewritten the scene in my play between The Queen and David Cameron to reflect the events of last night and this morning. I hope tonight's audience in particular will enjoy our immediate response today's results."

The Audience cast comprises Kristin Scott Thomas as The Queen with David Calder as Winston Churchill, Mark Dexter as David Cameron and Tony Blair, Michael Gould as John Major and Gordon Kennedy as Gordon Brown.
Sylvestra Le Touzel plays Margaret Thatcher, David Robb is Anthony Eden and Nicholas Woodeson plays Harold Wilson.
David Peart plays the Equerry, Charlotte Moore plays Bobo MacDonald and Private Secretary, Marnie Brighton, Madeleine Jackson Smith and Izzy Meikle-Small alternate in the role of Young Elizabeth and Matt Plumb and Harry Feltham play the footmen.

Stephen Daldry's production opened at the Apollo Theatre on Tuesday 5 May and is currently booking to 25 July 2015.