'No Neglect' Over Boy's Bear Death
18 July 2014, 16:48 | Updated: 18 July 2014, 16:50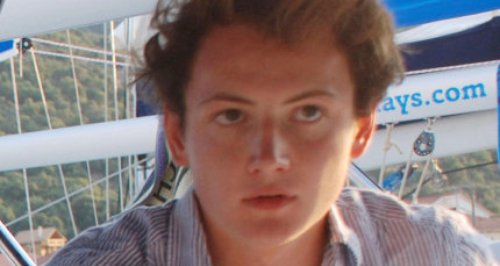 A coroner has cleared an expedition company of "neglect" in respect of its responsibility to protect an Eton schoolboy mauled to death by a polar bear.
Ian Singleton, assistant coroner for Wiltshire and Swindon, returned a narrative verdict at the conclusion of a five-week long inquest into the death of Horatio Chapple who died on an adventure holiday to the remote Svalbard islands in August 2011 with the British Schools Exploring Society (BSES) - now renamed the British Exploring Society (BES).

The coroner found that although the group were missing items of equipment including parts of the tripwire alert system, BSES had not acted with "neglect".

He said: "I do not find that neglect is appropriate to be considered, as failure (by BSES) was not total or complete."

The teenager, from Salisbury, Wiltshire, was sleeping in his tent when the bear went on the rampage, inflicting fatal injuries to his head and upper body on the morning of August 5.

Four others were hurt before the bear was shot dead at the camp site where the group, known as Chanzin Fire, had been staying.

Also injured during the incident were trip leader Michael "Spike" Reid, from Plymouth, Devon, Andrew Ruck, from Brighton, Patrick Flinders, from Jersey, and Scott Bennell-Smith, from St Mellion in Cornwall.

In his narrative verdict, Mr Singleton said: "On the 5th August 2011, Horatio Chapple was in a tent on a snow bridge near to the Von Post Glacier in Svalbard, Norway, as part of an expedition.

"A polar bear was able to enter the camp shortly before 7.30am undetected as the tripwire alarm system around the perimeter of the camp had failed to activate due to a supporting post more likely than not being knocked over by the bear which caused the cartridge to move or fall out of the mine without it detonating.

"Horatio emerged from his tent and was in the act of standing up when the bear reared up and slammed down on him with its paws pushing Horatio to the ground where the bear then mauled his head, face and neck causing the injury which lead to Horatio's death.

"At the time of the attack the polar bear was 24 years of age, hungry and in pain from bad teeth which more likely than not made it more aggressive and unpredictable."