Oyster Scammer Punished
22 January 2015, 18:19 | Updated: 22 January 2015, 18:22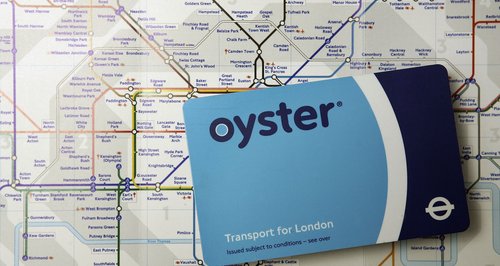 A newsagent from Lambeth's been told to pay back nearly £24,000 over an Oyster card scam he carried out for more than two years.
Girish Patel, 63, from Lambeth will have to pay back £23,978.64 to Transport for London (TfL) by 17 July 2015 or he will face further time in jail.

Patel was previously convicted of two counts of fraud and jailed for 14 months on 9 November 2013.

Met Police officers launched an investigation, working with TfL's Internal Audit Team, who identified that Patel was voiding 'top-ups' put on cards for commuters and keeping the cash for himself.

Patel defrauded customers by failing to top up their Oyster cards with the correct amount requested and by adding a lesser amount he was able to pocket the difference.

Only one of the defrauded customers could be traced as most of them used un-registered cards.

Patel's contract with TfL as a ticket shop agent was cancelled and he will never be able to re-apply.

Patel denied owning any assets in the UK or abroad but as a result of thorough financial investigation it was found that he was the owner of a freehold property and had several thousands of pounds in several bank accounts.

Acting Detective Superintendent John Oldham, Roads and Transport Policing Command said: "This was a despicable and contemptuous crime in which Patel defrauded his customers for over two years, stealing their money by topping-up their Oyster cards with less than what they had paid for them.

"As a result of his crime he has not only served a lengthy prison sentence, but is also being made to pay back the money he stole."

Steve Burton, TfL's Director of Enforcement and On-Street Operations, said: "This is a great result for the MPS Roads and Transport Policing Command who worked closely with our Internal Audit Team to uncover the fraudulent actions of Mr Patel.
He abused the trust of his customers and the contract he had as a TfL Ticket Shop Agent. His sentencing will go a long way to show our customers that we take all forms of fraud seriously and will continue to work with our policing partners to push for the toughest penalties."