Pensioner Mugging
13 April 2015, 19:00 | Updated: 13 April 2015, 19:05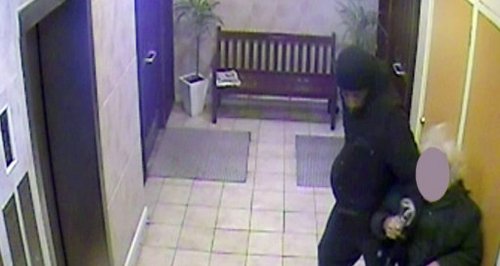 A homeless man who knocked over a 92 year old while mugging him in Soho for just five pounds has been jailed for two and a half years.

Solomon Bygraves, 29, conned his victim Stanley Evans by pretending he was going to help him with his wheelie bag as he returned from a shopping trip.

But once in the block of flats he lunged for the pensioner's wallet, knocking Mr Evans to the ground.

In shocking CCTV footage played at London's Southwark Crown Court, Bygraves is then seen to run off as the grey-haired pensioner falls to the floor. He remained lying in the entrance to the flats in Soho, central London, for ten minutes after the attack on January 31.

Bygraves, who has 21 convictions for 49 different offences including two for robbery, smirked during parts of the sentence.

In a letter to the judge Bygraves admitted the attack was the "most horrible, horrific, shameful crime" he has committed.