Prison Officer Jailed
15 May 2015, 19:12 | Updated: 15 May 2015, 19:15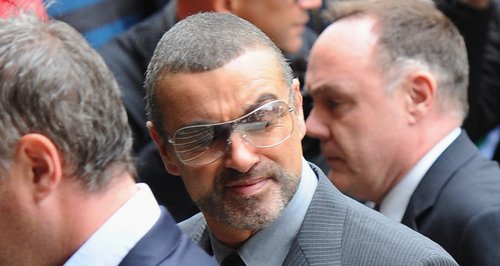 A former prison officer who sold gossip about celebrity inmates at London's Pentonville Prison has been jailed for 10 months.
Reggie Nunkoo, 41, was paid £600 by the Mirror for information he gave reporter Graham Brough about Jade Goody's husband Jack Tweed being on suicide watch and a prison break in 2009, the court heard.

Nunkoo, of Walthamstow, east London, went on to approach the Sun and handed journalist Neil Millard details about singer George Michael crying in his cell and being moved to a "soft" prison after he was jailed for driving under the influence of cannabis in 2010.

He was also paid in 2011 for a Sun article headlined, Acid thug hid drugs in his cell, about Daniel Lynch, who was convicted of arranging an acid attack on TV presenter Katie Piper.

The officer, who used the pseudonym Roy, admitted he was purely motivated by money and had pocketed a total of £1,650, the court heard.

When he was arrested in June 2013, police found photographs of celebrity Blake Fielder-Civil, ex-partner of the late singer Amy Winehouse, at his home, prosecutor Jonathan Rees QC said.

Nunkoo earlier pleaded guilty to two counts of conspiracy to commit misconduct in a public office and was today jailed for 10 months at the Old Bailey.

The Common Serjeant of London said his conduct had amounted to a "flagrant breach" of the terms of his employment and a "gross breach of trust".

He ordered Nunkoo to pay £1,000 he had gained through his crime plus a £100 victim surcharge.

In mitigation, his lawyer Jonathan Page said the information Nunkoo handed over was "more salacious gossip that anything that undermines security".

He said the offences were committed in the context of a "picture of a marriage in crisis and a wife demanding a better lifestyle to be provided her than Mr Nunkoo could provide on his wages".

As a result, the defendant, who has shown "genuine remorse", is now back living with his parents in the bedroom he grew up in, Mr Page said.

At the same hearing, the judge handed a four-month sentence suspended for 12 months to Metropolitan Police Service civilian worker Rosemary Collier, who admitted misconduct in a public office in relation to her dealings with Mr Millard in 2010.

Collier, who worked at the central communications command in Bow, was paid £700 for information from a confidential briefing note on how to act in the face of a terrorist shooting incident.

It led to a story in the Sun headlined Mumbai Raid Fear for Xmas Shoppers, the court heard.

Collier, 40, of Tiverton in Devon, appeared tearful in the dock as the judge ordered her to pay the sum total of the money she gained amounting to £772, plus a £80 victim surcharge.

Mr Millard, 33, of south Croydon, and Mr Brough, 54, of south-west London, were both cleared of conspiracy to commit misconduct in a public office following a trial last month at the Old Bailey.

In his evidence, Brough said he did not believe Nunkoo was a prison officer at the time and he only give him "limited information" for his stories.

Following the sentencing, Metropolitan Police Detective Chief Superintendent Gordon Briggs, leading on Elveden, said: "Collier and Nunkoo leaked confidential information obtained in the course of their duties to journalists for their own private financial gain.

"When public officials act in this way, they betray the trust placed in them and undermine public confidence, their dishonest actions harm the public interest and merit criminal sanction."