Race Attack Charges
19 June 2015, 18:57 | Updated: 19 June 2015, 19:03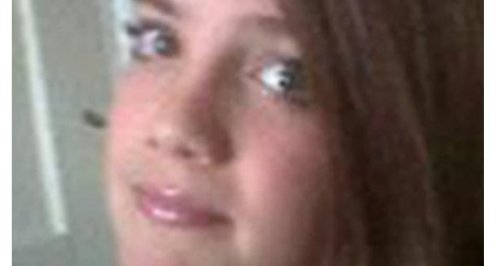 The mother and grandmother of murdered South London schoolgirl Tia Sharp have been charged with racially aggravated offences over a disturbance at a supermarket car park.
Natalie Sharp, 33, is charged with racially aggravated common assault, while Christine Bicknell, 49, is accused of a racially aggravated public order offence, Scotland Yard said.

They have been bailed to appear at Croydon Magistrates' Court in London on 4 August 2015.

Police were called to a disturbance at a supermarket car park in Beddington Gardens, Wallington, south London, on April 4 but both suspects had left the scene.

Sharp, of Canterbury Road, Morden, south west London, is also charged with common assault over the incident.

Bicknell, of Torrington Square, Croydon, south London, faces a second public order charge.

Ms Bicknell's former boyfriend Stuart Hazell is serving a life sentence with a minimum of 38 years for 12-year-old Tia's murder.

The body of Tia Sharp (pictured), who was 12, was found hidden in the loft of her grandmother's home in Croydon, south London, in August 2012.