Rapist Jailed
5 May 2015, 19:01 | Updated: 5 May 2015, 19:05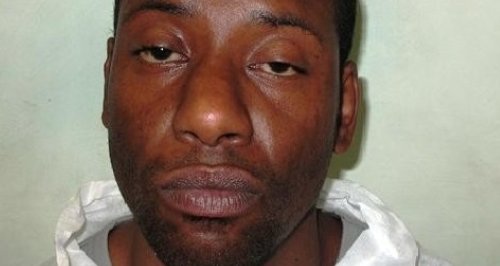 A 33 year old man's been handed a life sentence for raping an 80 year old woman in her own home in Shepherd's Bush.
Robert Lashley was found guilty of rape at Isleworth Crown Court on Monday 19 January 2015 and has been ordered to serve a minimum sentence of seven-and-a-half years before he is considered for release.

The court heard that Lashley had targeted his 80-year-old victim as she left her Shepherd's Bush home to go to a newsagents at 07.30am on 16 August 2014.

CCTV showed Lashley loitering outside the victim's block of flats where she lived alone. As she returned home, he followed her into the communal entrance and then forced his way into her flat. He then raped her.

The victim reported the assault to police.

Lashley was arrested on 17 August 2014 after officers recognised his image on CCTV footage. He was charged later the same day.

The victim bravely gave evidence against him in court, leading to his successful conviction.

The court also heard that Lashley had received an eight-year sentence in 2004 for a similar rape on a 59-year-old woman.

Officers believe that Lashley may have targeted other women and are appealing for further possible victims to come forward.

Investigating officer Detective Constable Lucy Mawdsley said: "Robert Lashley is a sexual predator who on 16 August 2014 targeted one of the most vulnerable members of our community and subjected her to an horrific sexual assault. This was all the more distressing as the offence occurred in her home, where she should have felt safe. I hope that the sentence today reflects how seriously the police and courts view this type of vile offending.

"I also hope that this sentence will encourage more victims of sexual offending to approach police, in the knowledge you will be believed no matter what age you are, and that the police will seek prosecutions for sexual offences.

"I would like to pay tribute to the victim of this offence. She is a spirited lady who showed great courage and determination, not only during the offence, but also in attending court and giving evidence against Lashley. She has found this experience extremely traumatic and I hope she can recover from this to enjoy her retirement in peace.

"Police are taking the step of releasing Lashley's image today. If you think you have been a victim of Robert Lashley, I would ask you to come forward and speak to police."

Anyone with information is asked to call the police non-emergency line on 101 or call Crimestoppers anonymously on 0800 555 111.