Record Passenger Numbers
4 June 2015, 19:09 | Updated: 4 June 2015, 19:11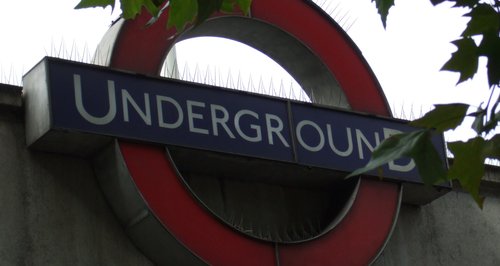 New figures have revealed the number of people using London's Tubes, trains and buses has reached record levels.
London Underground (LU) set a record in 2014/2015, with more than 1.3 billion passenger journeys being made on the system in 2014/15.

A record of nearly 2.4 billion bus passenger journeys were also made - more than half off all bus journeys made in England.

Passenger journeys on Docklands Light Railway rose nearly 10 million to a record 110 million in 2014/15, while journeys on London Overground increased almost five million to nearly 140 million.

London's transport commissioner Sir Peter Hendy said: "Demand for our services continues to grow with London's success and we are committed to a relentless focus on improving the day-to-day reliability and safety of public transport and the road network."

Michael Roberts, director general of the Rail Delivery Group, which represents Network Rail and rail operators, said: "The railway plays an increasingly important role in Britain, underpinning jobs and driving economic growth. After two decades of growth in people and goods travelling by train, our nation leads the way on rail in Europe.

"There is much to do to, particularly to ensure that more trains arrive punctually and we keep passengers better informed when disruption occurs, but good value fares and a focus on improving services are attracting more people to travel by train."

Commenting on the Tube statistics, Mick Cash, general secretary of the RMT transport union, said: "These figures are no surprise. Anyone who uses transport services in London will know full well that they are at breaking point and frequently dangerously overcrowded as our creaking infrastructure struggles to cope.

"We knew this was coming but no one has bothered planning for it and in fact there are more cuts in the pipeline that will increase the transport chaos and safety risks across the capital. We need more staff and more capacity and an immediate reversal of the current cuts policies."
Across Great Britain, a total of more than 1.65 billion journeys were taken on franchised rail services in 2014/15, the highest figure since these kind of records began in 2002/03.

Manuel Cortes, leader of the TSSA rail union, said: "These record numbers must mean it is time to give something back to passengers - a fares freeze from next January.

"Inflation-plus rises over the past decade have meant billions have been generated for both rail and Tube bosses. Enough is enough. Fares should now be frozen. We have the most expensive fares in Europe. We must start delivering on affordable fares for everyone."

Rail Minister Claire Perry said: "More people than ever are choosing to travel by train, and we are responding to that demand by investing record amounts in the UK's railways as part of our long-term economic plan.

"We are also working with train operators to bring in more seats, more services and improved journeys for passengers across all regions of the country."