Sex Attacker Detained
6 May 2015, 19:25 | Updated: 6 May 2015, 19:27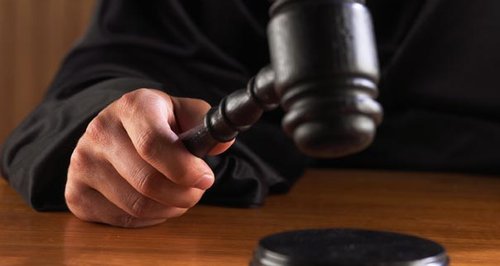 A teenager's been given a two-year detention order for sexually assaulting a student in Camden who later wrote a powerful open letter to her attacker.
The 17-year-old, who cannot be named for legal reasons, was told he will spend around half of that period in a young offenders' institution and the rest under supervision for the attack in Chalk Farm, north London, in April 2015.

Highbury Magistrates' Court, sitting as a youth court, heard that the teenager grabbed Ione Wells, 20, from behind as she walked home after a night out.

He pushed her to the ground and smashed her head against the pavement, before grabbing at her chest with such force that it tore her bra in half.

Afterwards, Miss Wells, an Oxford University student, waived her right to anonymity to launch a campaign highlighting that such assaults are never the fault of the victim using the hashtag #notguilty.

The court heard that the attack was only stopped when Miss Wells's screams were heard by neighbours who confronted the attacker.

In an impact statement read out to the court on behalf of Miss Wells, she described the psychological harm she has suffered, including anxiety attacks, insomnia and recurring flashbacks.

It said: "I can't close my eyes without hearing my attacker's footsteps behind me.

"He knows the area where my neighbours and I live and I am anxious that he will come back to get me.

"I feel insecure about myself. I can't look at my own body without thinking how my attacker hit me so hard that I bled.

"My body feels tainted and violated by a stranger who thought he had the right to violate my body.

"I panic about how long this will last."

She added that a lot of her anxiety comes from thinking about what could have happened if the attack had not been stopped, including whether she would have been raped or fatally injured.

The student, who is preparing for exams, added that her attacker has "robbed me of an important time in my academic career that I have worked years to get and I will never get back".

Defence for the 17-year-old college student said he described his actions and the impact on his victim only as "bad" and "not good".

District judge Gillian Alison described it as a serious and violent attack and sentenced the youth to 24 months in detention, half to be spent under supervision.

He has also been ordered to sign the sex offenders' register for five years.

Gerallt Evans, the Crown Prosecution Service's deputy chief prosecutor for London, said: "Ione has shown real courage throughout this case - this was a terrifying attack which no-one should have to experience.

"I want to let victims know that we will do all we can to support them through the prosecution process.

"This includes the use of special measures such as giving evidence behind a screen and by giving victims the opportunity to tell the court about the impact of the crime through the use of victim personal statements."

In her open letter, Miss Wells asked her attacker: "Do you ever think about the people in your life?"

She adds: "This letter is not really for you at all, but for all the victims of attempted or perpetrated serious sexual assault and every member of their communities.

"I'm sure you remember the 7/7 bombings. I'm also sure you'll remember how the terrorists did not win, because the whole community of London got back on the Tube the next day. You've carried out your attack, but now I'm getting back on my Tube.

"My community will not feel we are unsafe walking back home after dark. We will get on the last Tube home, and we will walk up our streets alone, because we will not ingrain or submit to the idea that we are putting ourselves in danger in doing so.

"We will continue to come together, like an army, when any member of our community is threatened, and this is a fight you will not win.

"There are no boundaries to community, there are only exceptions, and you are one of them.

Mark Castle, chief executive of the charity Victim Support, supported Miss Wells' campaign.

"Miss Wells has shown tremendous strength speaking up for victims of sexual crimes since her own horrific experience through her #notguilty campaign - a victim of crime should never be made to feel guilty for what's happened to them," he said.

"Victims tell us that they want to have their voice heard in the criminal justice system because they often feel sidelined or ignored during what can be a very difficult and sensitive process. A victim impact statement is one way victims can have their say in court and can help victims move on with their lives."