Shooting Victim's Compensation
8 June 2015, 18:57 | Updated: 8 June 2015, 19:02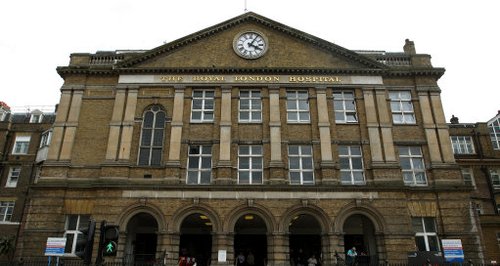 A man who was shot in Hackney's been awarded £175,000 compensation after being left brain damaged when his breathing tube was knocked out in hospital.
Raphael Smith was 17 when he was shot in the neck in December 2008 and a bullet lodged in his spine.

The teenager was transferred to The Royal London Hospital in Whitechapel, east London, where the prognosis was that he was likely to go through life as a quadriplegic and ventilator dependent.

Three days before Christmas, whilst he was being turned, Mr Smith's tracheostomy became displaced, which led to him suffering a cardiac arrest and catastrophic brain damage, counsel Sarah Edwards told Judge Barry Cotter in London.

Now 24, Mr Smith, whose action was brought on his behalf by his mother Sandra, remains in a persistent vegetative state with little awareness of his condition.

Mrs Smith, of Putney, south-west London, was in court to hear Ms Edwards describe it as a "truly tragic" case.

Approving the settlement against Barts and the London NHS Trust, the judge said it was a "highly unusual and tragic" case with a unique set of circumstances.