Silly Walk Guard
3 September 2014, 19:13 | Updated: 3 September 2014, 19:19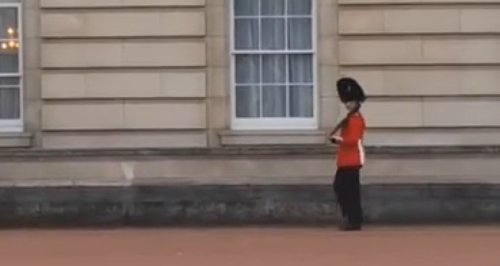 The Army are investigating after a Grenadier Guard was filmed pirouetting and doing funny walks while on duty at Buckingham Palace.
He can be seen adding in a few turns to his pacing as he patrols the side of the building, prompting laughs from onlookers.
Andy Richards posted the video onto YouTube with the description, "A Buckingham Palace guardsman misbehaves on duty while The Queen is on holiday. His senior officer might be having a chat with him later."
It is thought the Queen was in Scotland at the time.
An Army spokeswoman said: "Anyone found to fall short of the Army's high standards can expect to face appropriate action."