Soldier Jailed For Rapes
20 April 2015, 18:55 | Updated: 20 April 2015, 19:00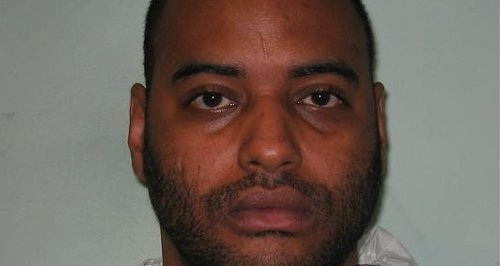 A former British soldier's been handed a 16 year jail sentence for raping two women in London in 2003.
Solomon Khoorban, 33, a former gunner in the British Army, pounced on the women in attacks just two months apart.

Both rapes were reported at the time but it took police more than a decade to track Khoorban down and link him to the sex attacks through DNA tests.

Khoorban, who was 21 at the time, pleaded guilty at London's Snaresbrook Crown Court to two counts of rape against a 16 year-old and one count of rape against 32 year-old.

The Met Police said Khoorban of Bartle Avenue, East Ham in east London, attacked the two women as they were on nights out with friends.

Khoorban, who was then a serving soldier in the Royal Artillery based at Woolwich barracks, attacked the 16-year-old girl at the Equinox nightclub in the West End on 29 June 2003.

Police said he "befriended" the girl before "luring her into a deserted section of the club where he launched a violent and prolonged attack".

He then fled the venue.

Eight weeks later Khoorban struck again during the early hours of 18 August 2003.

He sneaked up on his victim, 32, on a patch of grassland in Greenwich, south east London, as she returned home from a night out.

She was subjected to a "ferocious sexual assault" before Khoorban made off, police said.

Both women immediately reported the attacks to the police and separate investigations were launched by the Met's Operation Sapphire, which investigates sex attacks.

But no arrests were made at the time and Khoorban was only brought to justice when the Met's Specialist Crime and Operations Command carried out a review of the cases in September 2014.

He was sentenced today at Snaresbrook Crown Court, watched by both victims.

Investigating officer detective sergeant Matt Flynn said: "Both young women were subjected to horrific and gratuitous ordeals at the hands of a dangerous and predatory individual.

"The devastating affect of these attacks on both women is indescribable. For the past 12 years they have had to get on with their lives knowing their attacker was still out there.

"It is only due to their courage and fortitude that Khoorban was charged with these abhorrent and cowardly attacks. Without their support he would not have been brought to justice."

Khoorban was arrested at his home late last year and his DNA matched samples taken from the 2003 attacks.

Khoorban enlisted with the British Army in 2001 and became a gunner in the Royal Artillery's 16th Regiment. During his career he served in Northern Ireland, Cyprus and Germany before being dismissed in 2007 following allegations of drug-taking.