Stansted Security Alert
13 March 2015, 18:59 | Updated: 13 March 2015, 19:01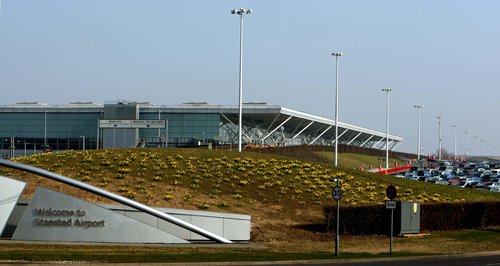 A man has been arrested after a car was driven into a security barrier outside a Stansted Airport.
Essex Police were called just after 4.30pm on Friday 13 March 2015.
A green Ford Fiesta had been driven into the barrier at Enterprise House, just outside the airport.

A force spokesman said: "The area has been evacuated as a precaution whilst the vehicle is searched.

"The airport is operating as normal and flights have not been suspended. However, trains will not stop at the station until the situation has been resolved. "

The 21-year-old from Enfield is in custody at the police station at the airport after being arrested on suspicion of a public order offence.