'Stowaways' Arrested
9 August 2015, 12:45 | Updated: 9 August 2015, 12:51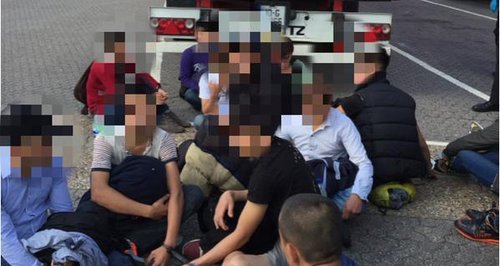 Eighteen suspected illegal immigrants have been found stowed away on a lorry seen on the M25.
A member of the public reported seeing suspicious activity in the vehicle, which later passed onto the M1.

A spokesman for Hertfordshire Police said the driver of the lorry - a 40-year-old man from Poland - was arrested on suspicion of assisting people entering the country unlawfully.

A member of the public called police shortly after 4pm on Saturday 8 August 2015 to report suspicious activity on a lorry on the M25.

That person followed the lorry as it made its way onto the M1 before police stopped it close to Junction 9 of the M1 in Flamstead, Hertfordshire.

The police spokesman said: "Eighteen people who are believed to have entered the UK illegally on the lorry were taken into custody for their safety."