Thames Boat Strike
21 August 2015, 19:24 | Updated: 21 August 2015, 19:32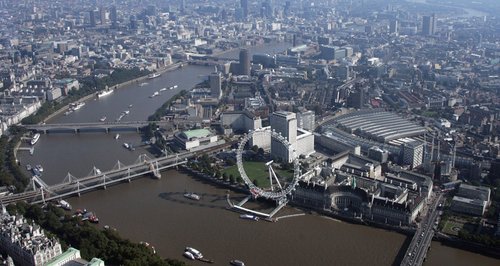 Workers on the City Cruises boats on the Thames have announced a separate strike for next Thursday, inbetween the two planned Tube strikes.
Members of the RMT union say workers will walkout between 7am and 8pm on Thursday 27 August 2015 "in a fight for pay and workplace justice."
That strike will be followed by further action on Friday 4 September and Saturday 5 September - again between 7am and 8pm.

The company runs services along the river from Greenwich to Westminster.
The first strike will fall between the two 24 Tube strikes planned by members of the RMT, TSSA and Unite unions, from the evening of Tuesday 25 August and Thursday 27 August.
TSSA leader Manuel Cortes said: "The talks have been progressive so far and we hope to continue them into next week in the hope of getting a fair and honourable settlement to both sides.

"There is now a framework in place to progress all the issues which hopefully means that, in the near future, Londoners will be able to benefit from the new night Tube service.

"This will take time but with good will on both sides, there is hope at last that this may be resolved."