Thameslink Flood Delays
29 January 2015, 19:09 | Updated: 29 January 2015, 19:12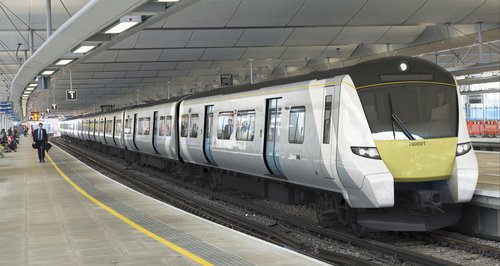 Thames Water have apologised for days of delays Thameslink passengers have suffered after a burst water main caused flooding in a tunnel.
The problems between St Pancras and Farringdon began on Friday 23 January 2015 and Thames water thought they had fixed the problem two days later on Sunday 25 January.
Four further leaks were then found over the subsequent days. Thames Water said they had fixed these by Wednesday 28 January, but water was still coming into the tunnel.
Passengers were being told to claim for journeys where they've been delayed.
Thameslink said more than 1,000 trains were cancelled since the first main burst with a further 133 hours of combined delays to those trains which were able to run. Each train can carry up to 750 passengers, with people making up to 200,000 journeys on Thameslink every weekday.

Phil Verster, route managing director, Network Rail, said: "Passengers have suffered a lot this week as a result of Thames Water's burst and leaking pipes.
"We continue to work with Thames Water but the overwhelming extent of the continued flooding made it unsafe to run normal through services between London St Pancras and London Blackfriars since Sunday.

"We have several high output pumps operating but the service is still hugely delayed. We expect Thames water to reimburse passengers, train operators and Network Rail for the significant consequences of these water leaks."
Stuart Cheshire, GTR's Passenger Service Director for Thameslink, said: "Passengers have been very patient but, like us, that patience has been utterly exhausted. These recurring leaks have to stop. Our passengers want a reliable service and we want to give it to them.

"Tonight our passengers will have another very difficult journey home. We will have to thin out our services before cancelling them altogether between St Pancras and Farringdon.
"We are arranging for buses to run between the Great Northern route and Thameslink as well as for our tickets to be accepted by all other operators. Please visit thameslinkrailway.com for the latest information.

Passengers can claim compensation for their delayed journeys at thameslinkrailway.com/delayrepay
Blocked drainage system
Thames Water said on Thursday 29 January the flooding had been caused by a blocked drainage system that had been neglected by Network Rail.
Thames Water director Bob Collington said: "The water in the tunnel cleared as soon as we cleaned out Network Rail's surface drainage system last night. The pipe was full of silt and debris, and a grill which would have allowed the water to drain away
was blocked solid. Basically, the water had nowhere to go.

"We believe this problem was first identified as far back as 2007, and the problems with water on the track have been caused by a lack of maintenance on their part.

"Our teams have done a fantastic job resolving this issue, and we will be presenting our findings to Network Rail as part of a full investigation into what has caused this terrible disruption to passengers."

Thames Water said they had arranged a meeting with Network Rail in Derby on Tuesday 3 February.
In response, Network Rail said they were discussing the situation with Thames Water behind the scene and are concentrating on getting services running again.
They later said services would run between St Pancras and Farringdon again from Friday 30 January.