Tube Disruption Warning
20 August 2015, 19:12 | Updated: 20 August 2015, 19:14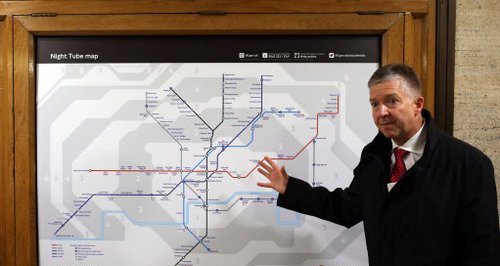 Transport for London are warning Tube services will be severely disrupted between Tuesday and Friday next week if two 24 hour strikes go ahead.
Talks are continuing with unions to try and resolve the row over the night Tube service, due to start in September.
TFL says Wednesday 26 and Friday 28 August will be the most affected days, with most Tube services unlikely to run at all.

They say although constructive talks aimed at resolving the dispute are continuing, customers are advised that 48 hours of co-ordinated strike action is planned. The strike is due to start on Tuesday 25 August for 24-hours and again on Thursday 27 August for 24-hours.
Steve Griffiths, London Underground's Chief Operating Officer, said: "Constructive talks with the trade unions are continuing, and we are working hard to resolve the dispute and reach an agreement that protects the work-life balance of our staff and is sustainable, affordable and fair.

"Our customers are advised to check the TfL website for the latest information, especially if the strike action does go ahead next week. If it does, we will do everything possible to keep customers informed and keep the city moving."