Tube Drivers' Strike Ballot
21 May 2015, 19:12 | Updated: 21 May 2015, 19:14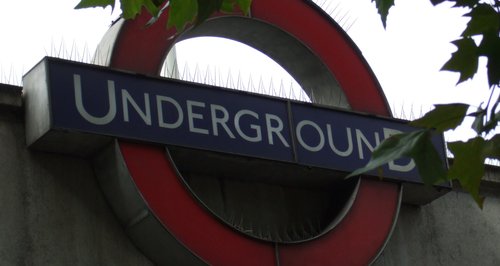 Tube drivers are going to be asked if they want to strike in a row over pay over the new all-night Tube services.
The ASLEF union said it has been told that unless drivers agree to rosters which include all-night services on Friday and Saturday nights when they are introduced in September, they will be imposed and no pay offer will be made this year.

Finn Brennan, Aslef's district organiser, said: "London Underground has closed down the negotiations and written to us to say that they intend to go ahead and implement new rosters, with unlimited weekend and night shifts, without agreement. The only discussion they have offered are 'workshops' on the fine details of their plan.

"Our members are entitled to a family life and to some sort of work/life balance. We aren't opposed to all-night services but we want them introduced in a fair and sensible way which rewards staff for their hard work and the contribution they make to the success of the London Underground.

"Sadly, because the company refuses to negotiate seriously, we are left with no other choice than to ballot our members on industrial action."

Around 80% of all London Underground drivers are members of Aslef.

The Rail, Maritime and Transport (RMT) union said it was declaring a formal dispute with LU over new rosters, and pay, in the run-up to the introduction of night Tubes on September 12.

The union is preparing a ballot for industrial action and pledged to co-ordinate its campaign with other unions.

General secretary Mick Cash said: "It is simply outrageous that management, in a mad dash to bulldoze through the mayor's night-Tube vanity project, have smashed apart long-term agreements and have resorted to trying to bully staff into accepting roster changes at a local level, and the message from RMT is clear - we are not having it.

"These changes would lock our members into a culture of anti-social hours and appalling working conditions that would rip apart work/life balance whilst at the same time they are being hit with pay proposals that would undermine their standard of living.

"We are now formally in dispute with London Underground over night running on the Tube and the derisory pay offer and are preparing a ballot for action over this scandalous attack on procedures and agreements."

ends


Labour's London Assembly transport spokeswoman Val Shawcross said: "The night Tube will be a great thing for London but it's important it's done properly.

"That means recognising the impact it will have on staff who will make the night Tube possible and listening to their concerns. Instead, last year the mayor announced a start date for the night Tube without any proper consultation with the staff and unions.

"We need the mayor, TfL (Transport for London) and the unions to get around the negotiating table and do everything they can to find agreement and avoid disruptive strikes."

Nick Brown, chief operating officer for London Underground, said: "We have been in discussions with our trade unions since February and we have recently invited them for further talks facilitated by Acas.

"To suggest that we've closed down negotiations is completely untrue and it is extremely disappointing the co-ordinated response by the unions has been to announce their intention to ballot members. Talks have not broken down and we are committed to reaching an agreement that rewards our hardworking staff that is affordable, sustainable and fair.

"We know our employees want to play their part in delivering a world-class and modern Tube service for Londoners, and reaching an agreement on this will allow us to work together to deliver a night Tube service that works for the benefit of the people of London and the economy."