Tube Train Drags Woman
26 March 2015, 18:56 | Updated: 26 March 2015, 18:58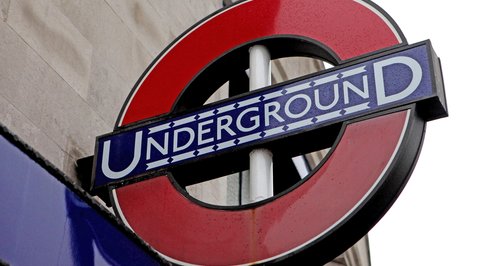 An investigation's found a woman who fell between two carriages of a Northern Line train at Clapham South got her coat caught in a door.
The woman ended up falling between the gap between two carriages of the Northern line train and was taken to hospital with serious arm and head injuries.

The incident at Clapham South station in south London happened on March 12 2015 and is now being investigated by the Rail Accident Investigation Branch (RAIB).

Announcing its investigation, the RAIB said the woman had boarded the northbound train but when the doors reopened following an obstruction she had decided to get off and wait for the next train as the standing space had become uncomfortable.

The RAIB went on: "As the doors re-closed, the edge of this passenger's coat became trapped between the door leaves (the two parts of the door that open and close).

"The train operator, who was unaware of the situation, started to drive the train into the tunnel and the passenger was dragged along the platform by her coat."

The RAIB continued: "While checking the platform camera view displayed in his cab, the train operator saw passengers stepping aside and a person moving with the train, and applied the train brakes.

"However, before the train came to a stop, the passenger fell to the ground, off the platform edge and into the gap between the fourth and fifth carriages, having become separated from her coat. The train stopped after travelling about 60 metres.

"The passenger suffered serious injuries to her arm and head, and was taken to hospital; she is now recovering."

The RAIB said its investigation "will seek to understand the sequence of events and will review the arrangements in place for safe dispatch of trains from London Underground (LU) stations and the risk arising from items becoming trapped in LU train doors".

LU's chief operating officer Nick Brown said: "The safety of customers and staff is our top priority and we do all we can to ensure customers can travel safely at all times.

"Thankfully incidents of this nature are extremely rare on our network and the Tube is one of the safest railways in the world. This follows heavy investment in safety improvements, and we are constantly seeking to further improve our excellent safety record. We will continue to work closely with the RAIB as it investigates this incident."